FranConnect is constantly improving the usability of our product and quality of life for the users of our product. As a result, we will be revamping the Hub Library effective May 4, 2023. In this guide, we will show you how to enable the new Hub Library user interface.
Enabling the New Hub Library User Interface
To enable the new Hub Library UI, first click the gear icon at the top of the page to access your Admin control panel. Click The Hub on the left-hand sidebar.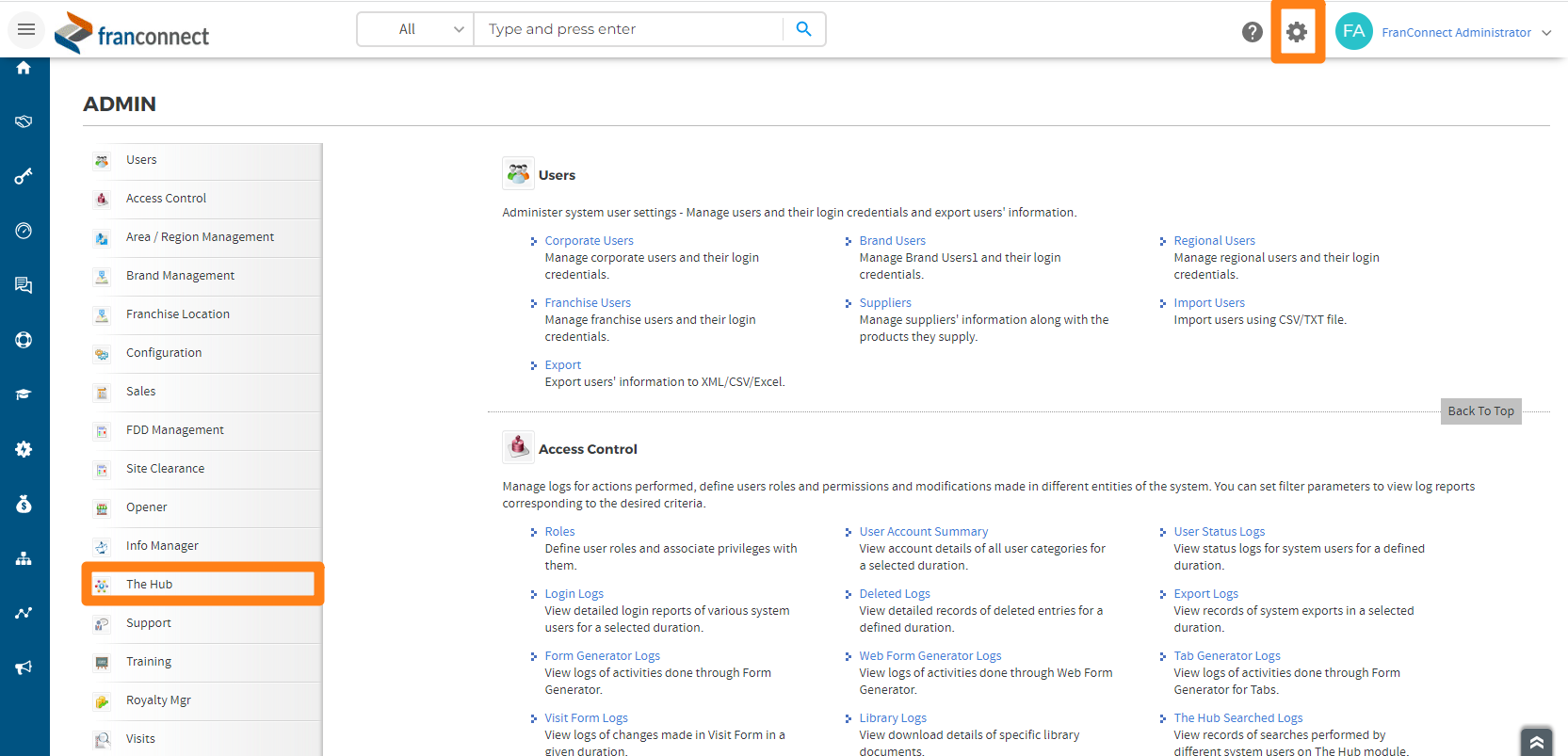 Now, click Configure New Library.

You will be taken to the following screen: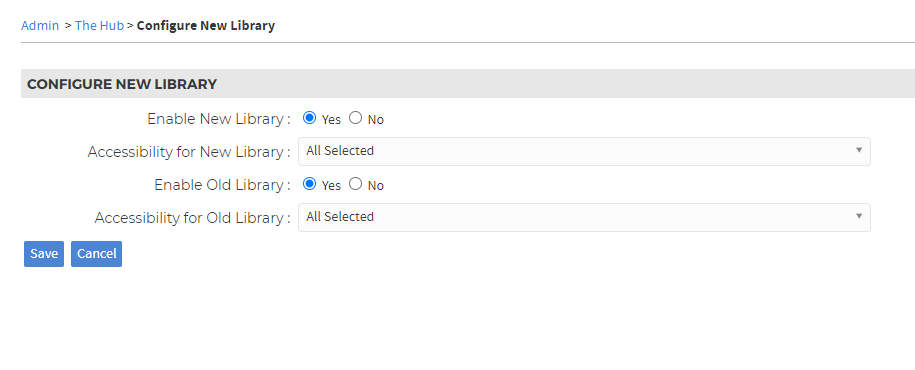 From this screen, choose which versions of the Hub Library you would like to enable, and then select which roles are authorized to view each version. Click Save when you have confirmed that the settings you have chosen are correct.
Conclusion
Having read this article, you should be able to enable the new Hub Library user interface. To learn more about what you can do in The Hub, please check out our other guides on The Hub.