Duplicate Accounts or Contacts can be confusing and difficult to identify when you franchise locations have many of them. You can use the CRM to set criteria and determine duplicate Accounts or Contacts
On occasion, a contact is submitted by multiple sources or fills out a web form multiple time. To prevent your franchise users from duplicating work, setting up the duplicate criteria can be critical to organized contacts assignment.
To Setup Duplicate Contact Criteria:
The system brings the contact in and checks if the contact is a duplicate based on the settings in:
Admin > CRM > Configure Duplicate Criteria.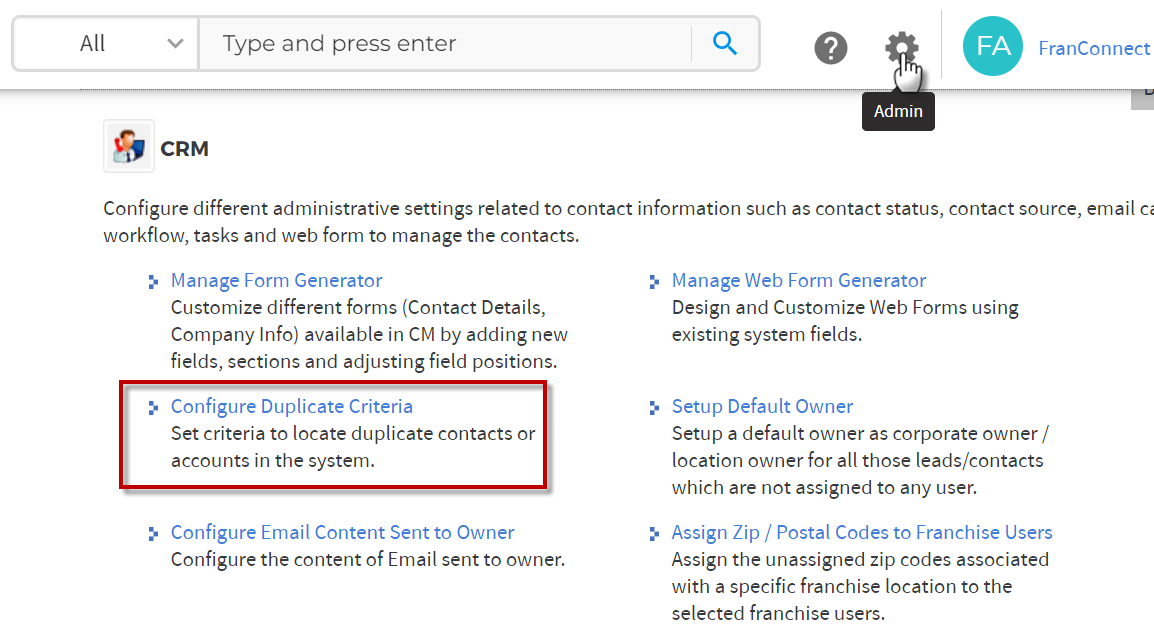 Here, you can set up two different parameters for either Accounts or Contacts. In the example below, the settings show that a contact must have the same First Name, Last Name, and Email address in Duplicate Criteria.
If the duplicate contact criteria are set with the above settings, then the contact will need to match the selected data to be a duplicate contact.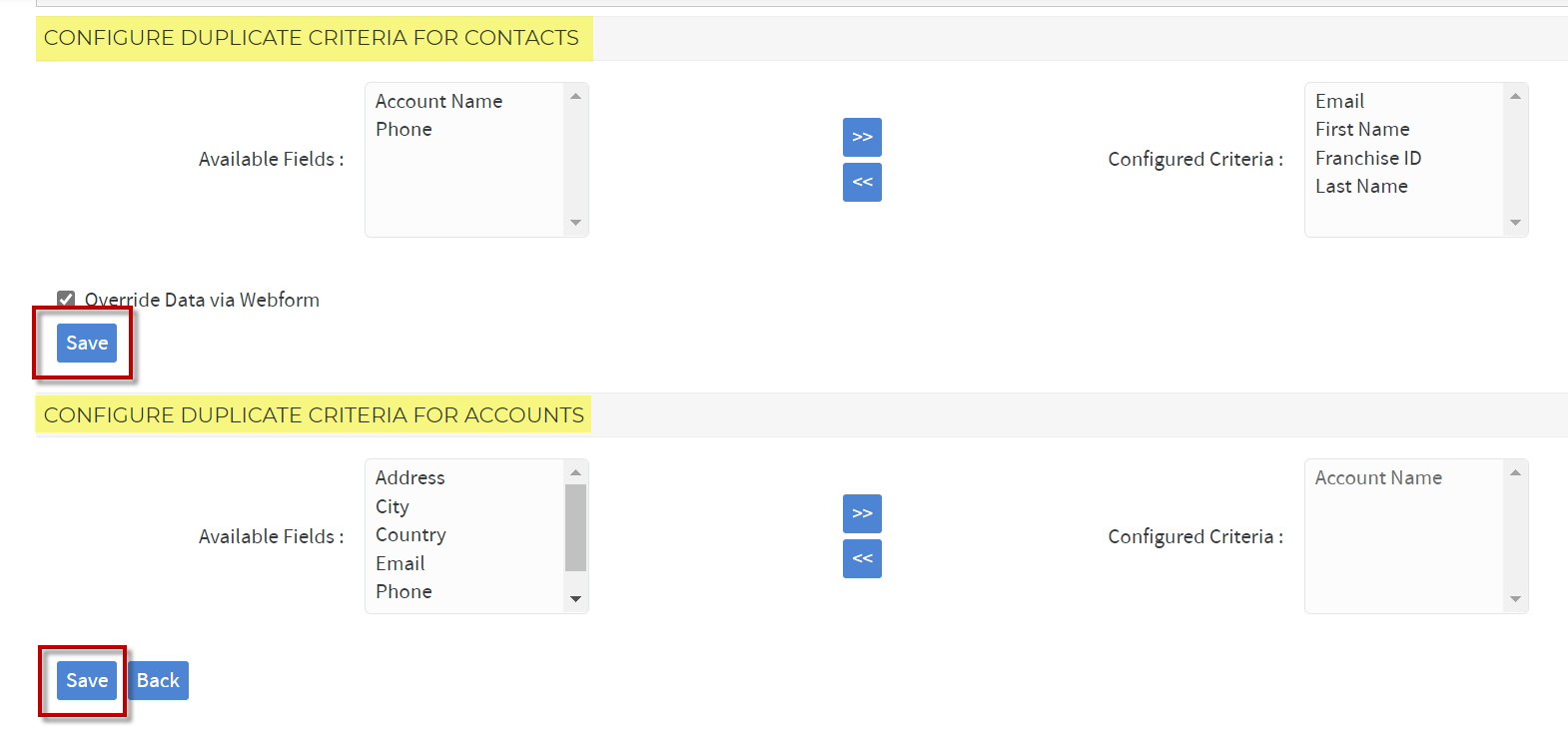 By setting up the duplicate contact setting then it would ensure that only one person is focused on the contact and work is not being duplicated by other members of your franchise team.