The SMS is sent to Contacts or Leads with a phone number under Mobile field and Country selected as "USA". We are working to expand this to other countries as well.
In the CRM module, from the Contacts or Leads tab page, click the Action wheel beside the lead to whom you want to send the SMS opt-in request, and click Send SMS Opt-In Request, or from the Lead Record, select Send SMS Opt-In request from More Actions.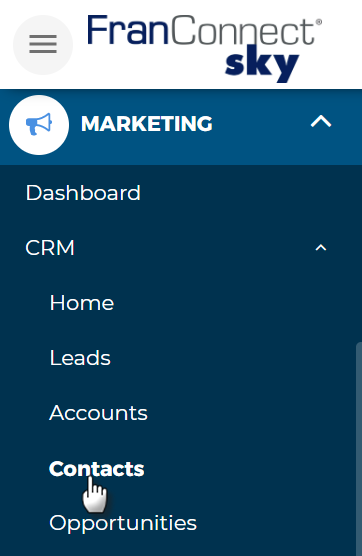 After selecting Send SMS Opt-In Request, the following screen will show you details on which recipients would receive the message or if there are any errors in your selection.
After Verifying if there are recipients to whom the subscription message will be sent, Click Continue.

You'll see SMS Opt-In Request screen next. You can make changes to the Opt-In request you send to the lead by selecting Personalize Message or you can click Send to send the message as configured.
Note: Once the Opt-In message is sent you won't be able to resend the opt-in request from FranConnect. If you have prior consent from other sources, you can also manually opt-in contacts or leads from their Primary Info tab inside their record.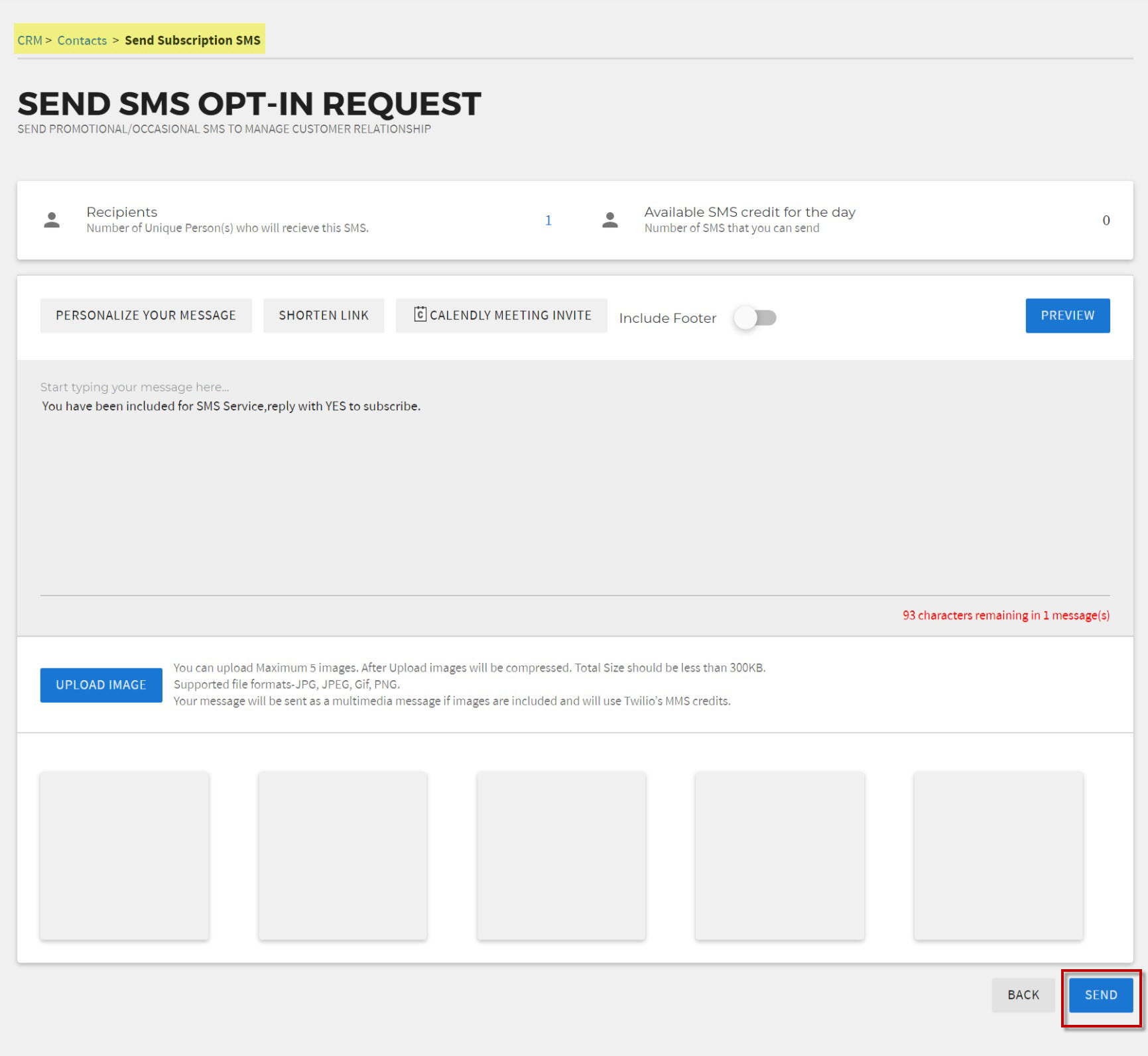 Note: In the US, SMS messages are subject to the Telephone Consumer Protection Act. You should consult your corporate legal adviser before implementing manual opt-in for SMS messaging.