A successful organization is always looking to develop business all over the country and internationally, and communicating with contacts is crucial for success in a fast-growing competitive world.
Every now and then, it is important to keep touch with contacts in different stages of engagement. Last Contacted in CRM module is a handy field to understand when the contacts were engaged whether it be in calls and sending and receiving emails, SMS and making Transactions. A contact owner should perform these configurable activities so that this field records the latest update. This field, however, does not self-update when contacts are associated with automated campaigns. We will review Last Contacted field for communication activity of a contact.
In this guide, we will cover how the configurable field names track and how to record the "Last Contacted" in CRM.
From the Admin Interface > CRM > Define Additional CRM Attributes > Configure Last Contacted Field and Modify.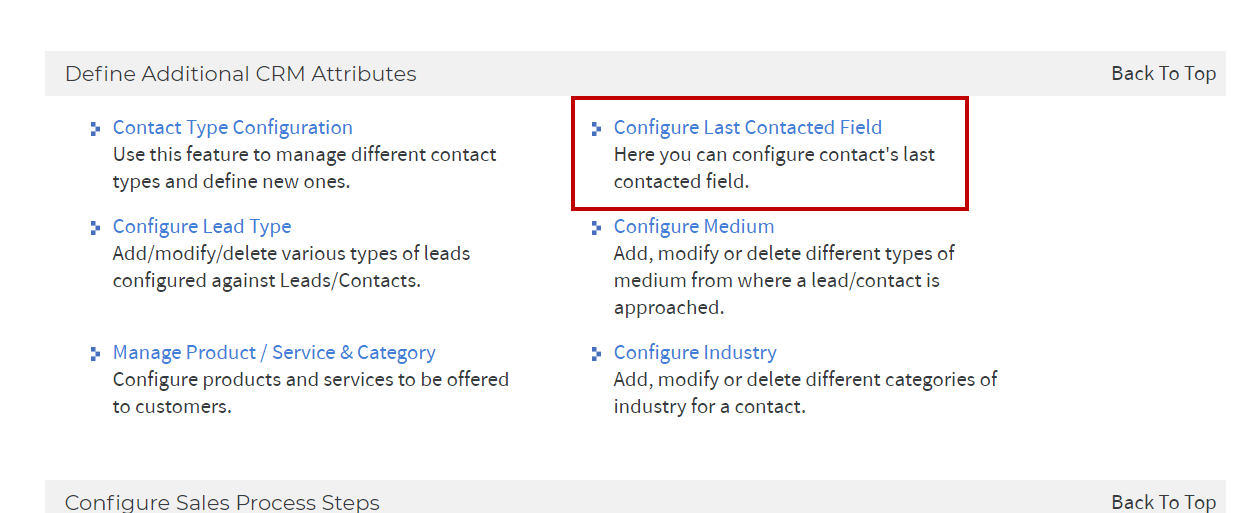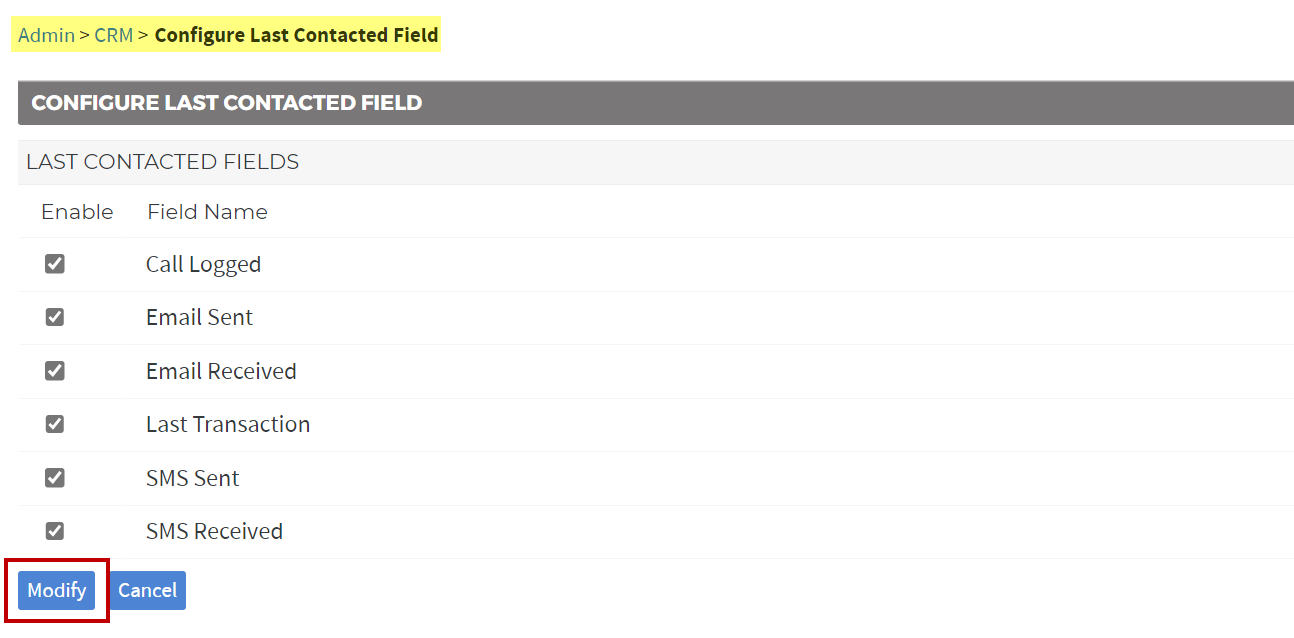 Log a Call: record Call Logged and update Last Contacted Field.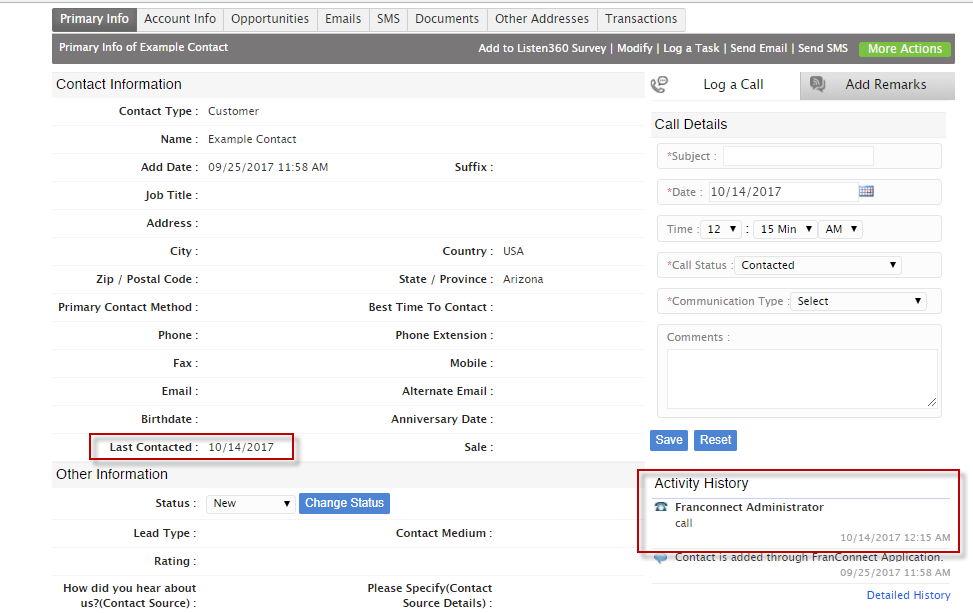 Send Email: records Email Sent and Email Received and updates Last Contacted Field.