Updating data in multiple locations can be a hassle, especially if you have to do them one by one. Thankfully, there is the option to update multiple details in multiple locations in Info Manager. In this guide we will cover how you can update this data using an import feature.
To ensure you are updating the latest and accurate information, first perform an export of the data you want to update, by using the Export feature.

Once you update the data in that exported file, use the Import feature to import that data back into the system.
NOTE: Importing this data will not duplicate the already existing data in the system.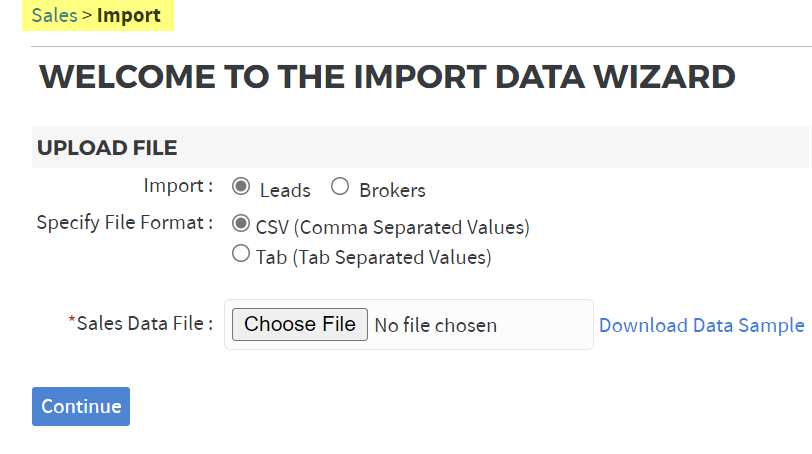 Map the data column headers (right) with the field names in the system (left)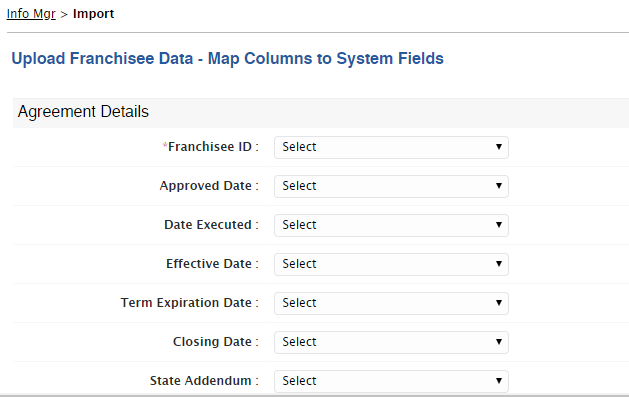 Example: In the photos below, you will see that the Center Name was updated from Topanga Plaza to Topanga Plaza 2.