At FranConnect, we are consistently improving our product to make it easier to use for our customers. As a result, we are adding a feature that will allow users to search for documents that are hosted in Info Manager. In this guide, we will walk you through the new search feature.
Topics
How Search Works
Before we cover searching for documents, we will quickly cover a couple facts about how search works to help you to understand why you are getting certain results.
First, almost every document you have stored in Info Manager can be searched using this functionality. However, the following file formats can also be searched based on their content:
PDF
Word
Excel
PowerPoint
Image
DWG
Numbers
Keynotes
Pages
Note: Custom document fields are not currently searchable using this feature.
Search results are prioritized based on FranConnect's internal algorithms, which we are constantly improving.
Searching for Documents in Info Manager
Note: Users will not be able to view any documents for which they do not have the correct access permissions.
To search for a document in Info Manager, click the drop-down menu next to the search bar at the top of the screen. Check Documents in the "Information Manager" section of the drop-down menu.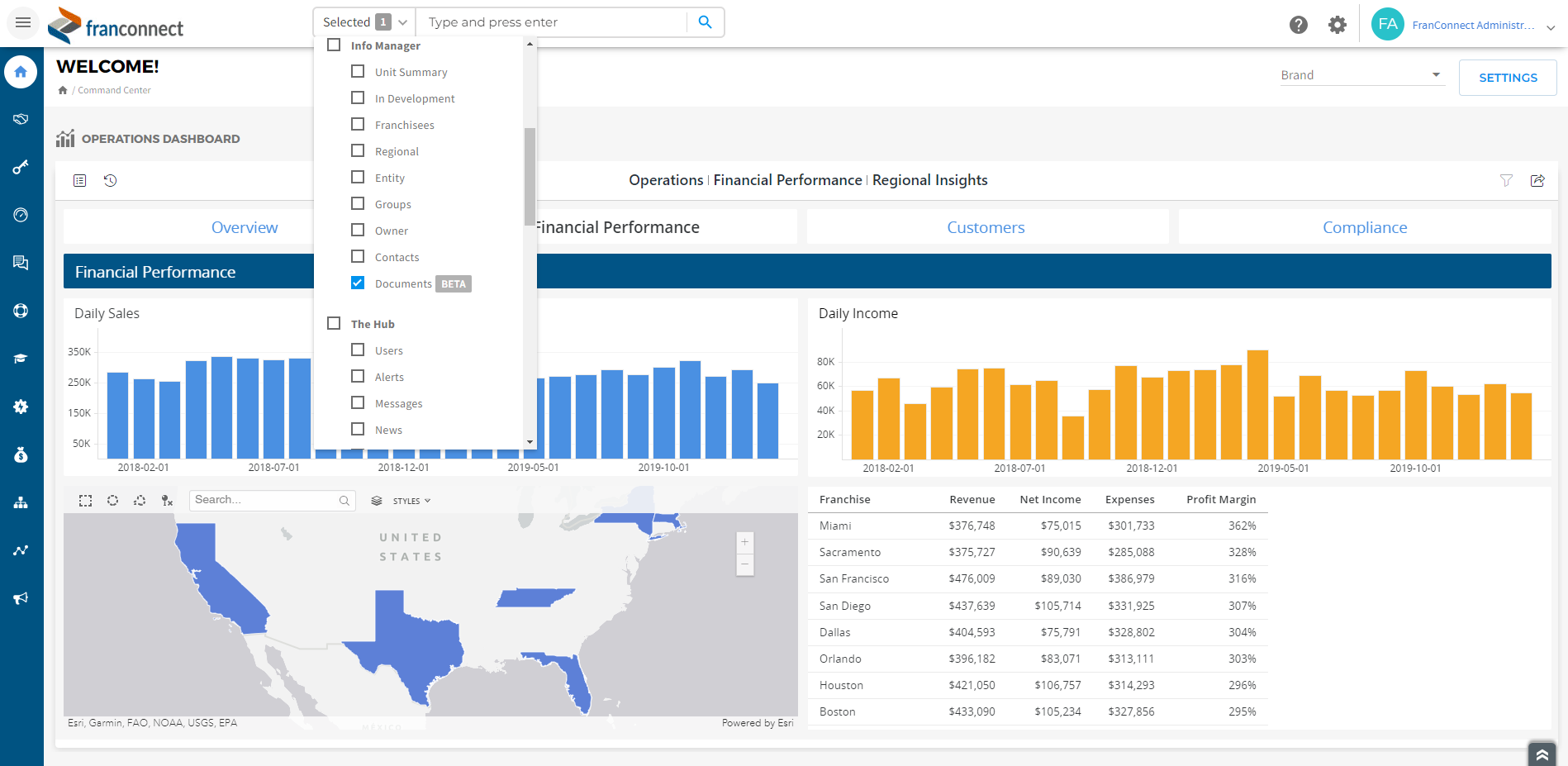 Note: You will also see a search bar on the top-right portion of the page. This search is specifically for searching locations by the name of the owner or the unit/location ID, not for the document search we are covering in this article.
Click inside the search bar and you will see two tabs - Recent and Saved. By default, you will be shown your recent searches.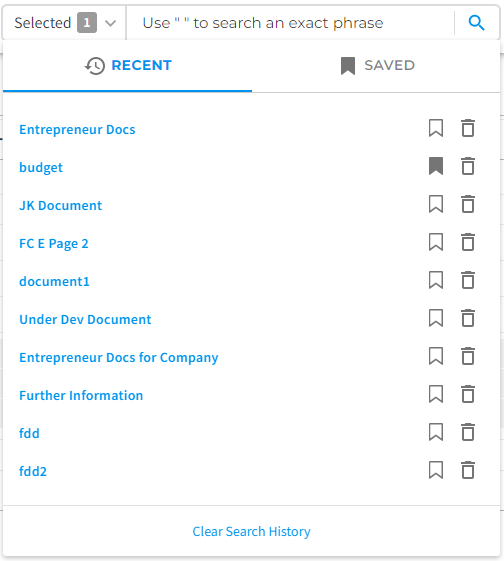 You will notice two icons next to each of your recent searches. Let's take a quick look at what they do.

- Add this search to your saved searches

- Delete this search from your search history
If you expect to search for a document often, we recommend saving your search for future use. Click the Saved tab to see your saved searches.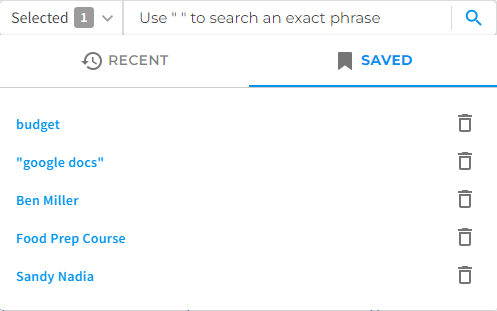 If your searches do not fall into either category, type the name of the document you wish to find into the search bar, and click the search button.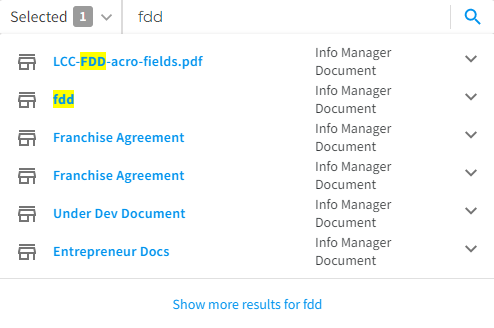 If you do not see the document you are looking for, click the "Show more results for..." button at the bottom of the search output. You will be taken to the following page: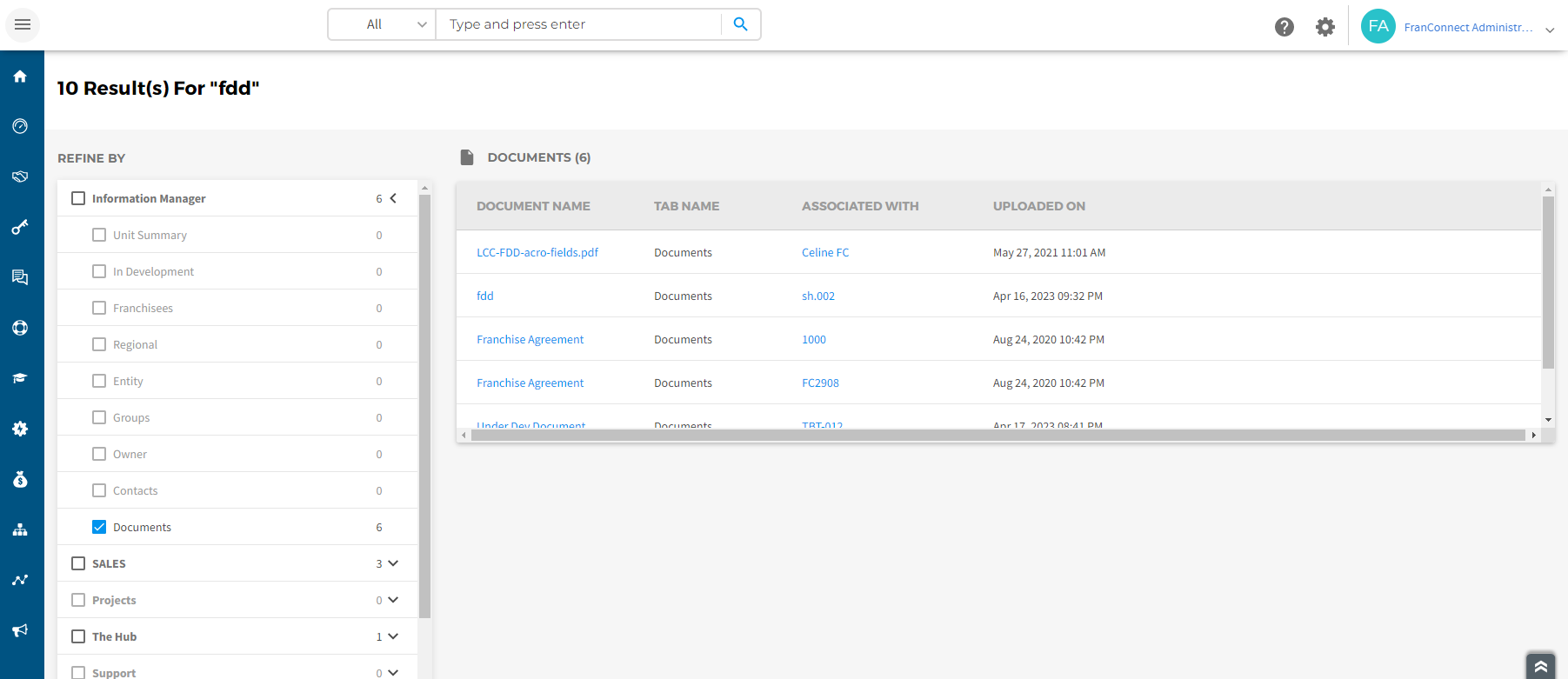 Conclusion
Having read this article, you should be familiar with the new document search feature in Info Manager.