There may be times when a Franchisee in your organization is unable to move forward with ownership. In the event the location is not available for resale and default/termination is the only method going forward, you will use the Default/Termination tab inside the Franchisee record to document and terminate.
Click on Franchisees under the Info Manager tab.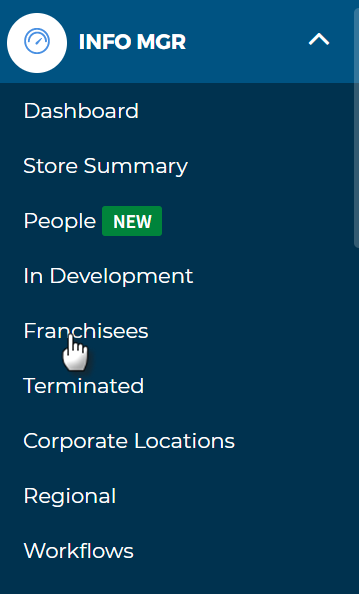 To record the termination and move a location from the active Franchisee page to the Terminated page, you will first need to select the Default/Termination tab from the Franchisee record in Info Manager.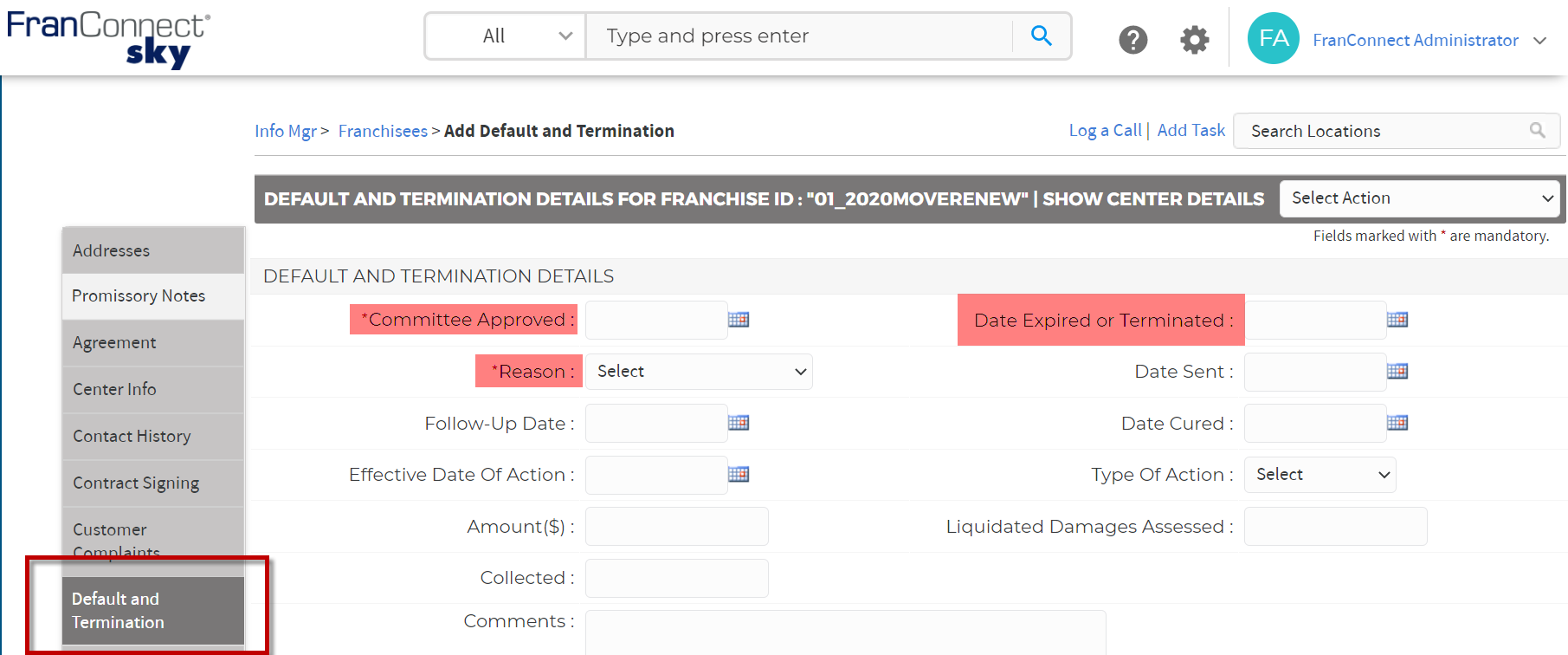 Complete the required fields:
Committee Approved Date
Date terminated (Committee approved must be before this date)
Reason
Click Add.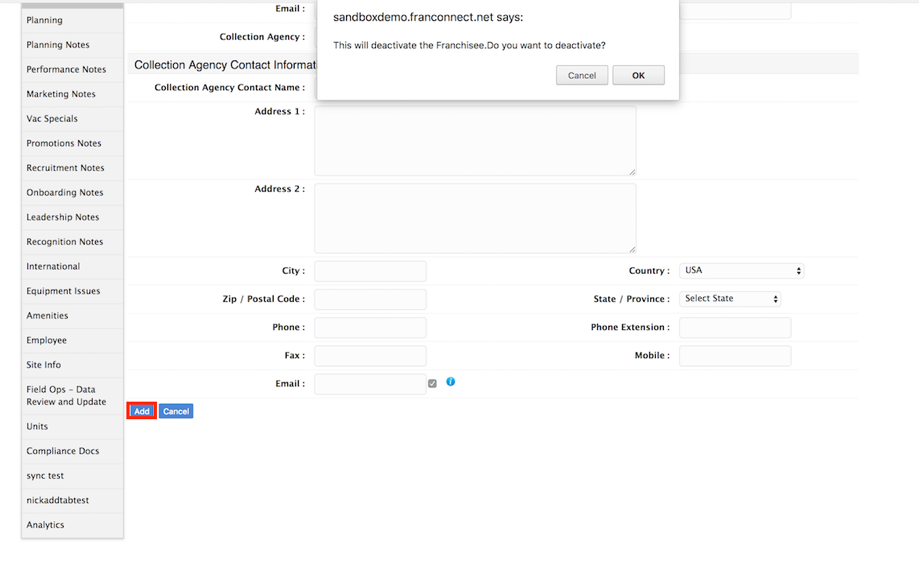 After clicking Add you will confirm your changes by clicking Ok from the confirmation popup.
The location will be moved to the Terminated page and any associated users accounts will be deactivated. If the users will still need access to the system, your corporate administrator will need to create a new login for them or you can contact the FranConnect Help Desk to re-associate these users to a new location.