As you receive new information from your Franchisees, you can update the details of the corresponding location to stay up to date.
From the Information Module click Info Manager then Franchisees.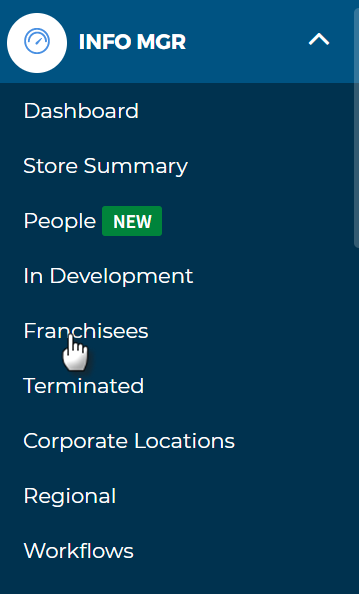 Select the Franchise Location you want to update.
From the Center Info tab click Modify.

Once you save data to the other tabs of the record you will be presented with Modify on the top right hand side of the page.
After editing the fields inside the tab, click Save at the bottom of the page.