To add additional invoice items to the finance sales report, go to:
Admin > Finance > Additional Invoice Item(s) Summary and Add New Item. These fees can be a Fixed amount or Variable. In this example, we will add a Technology Fee of $50.00.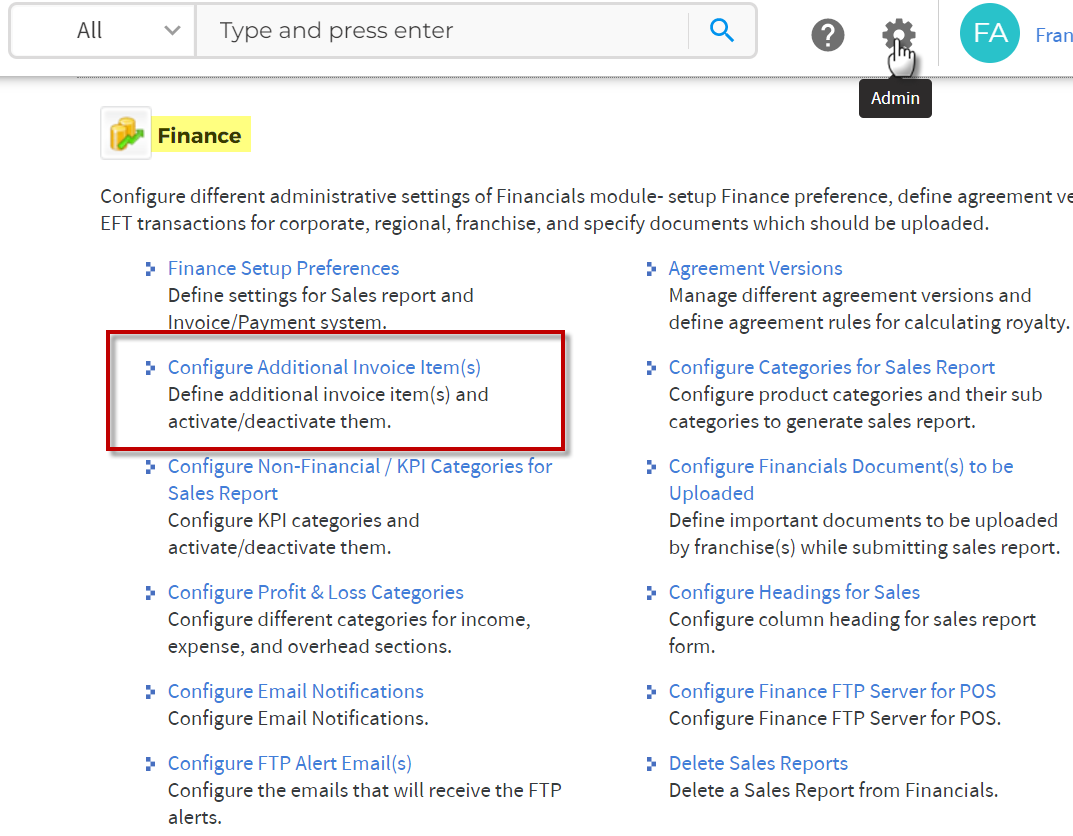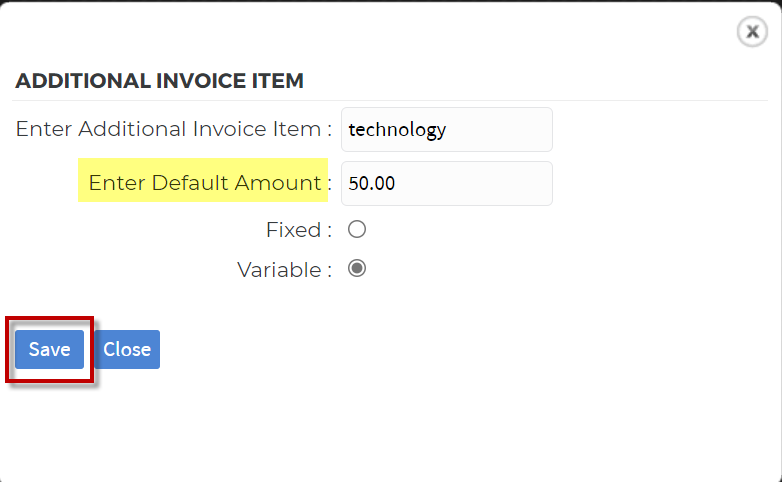 The Additional Invoice Item will appear in the Sales report found under Finance > Sales > Enter Sales Report.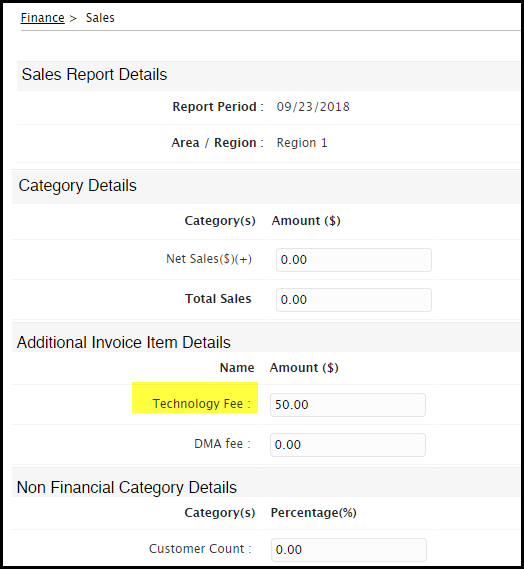 Note: The "Enter Sales Report" button will only display if "Web-form" is selected under Admin > Finance > Finance Setup Preferences. Other mediums to submit a sales report are through .cvs and .xls and all three Franchise, Regional and Corporate Users are allowed to upload Sales Report.