Often, leads come into your Sales system more than once. A lead can submit from your website, from a Franchising Portal or other sources. When this occurs, it is best to merge the leads into one record to avoid confusion and causing duplicate efforts communicating with your prospect.
To find your duplicates, go to Lead Summary and in the Filter, select Show Only Duplicates. If the Filter was not visible, there is a toggle between Show Filters and Hide Filters.
Sales > Lead Management > Lead Summary > Filter.

Duplicates are denoted by the 2 green dots to the right of their name. Once you have selected the two leads, click Merge Leads under the green Actions button.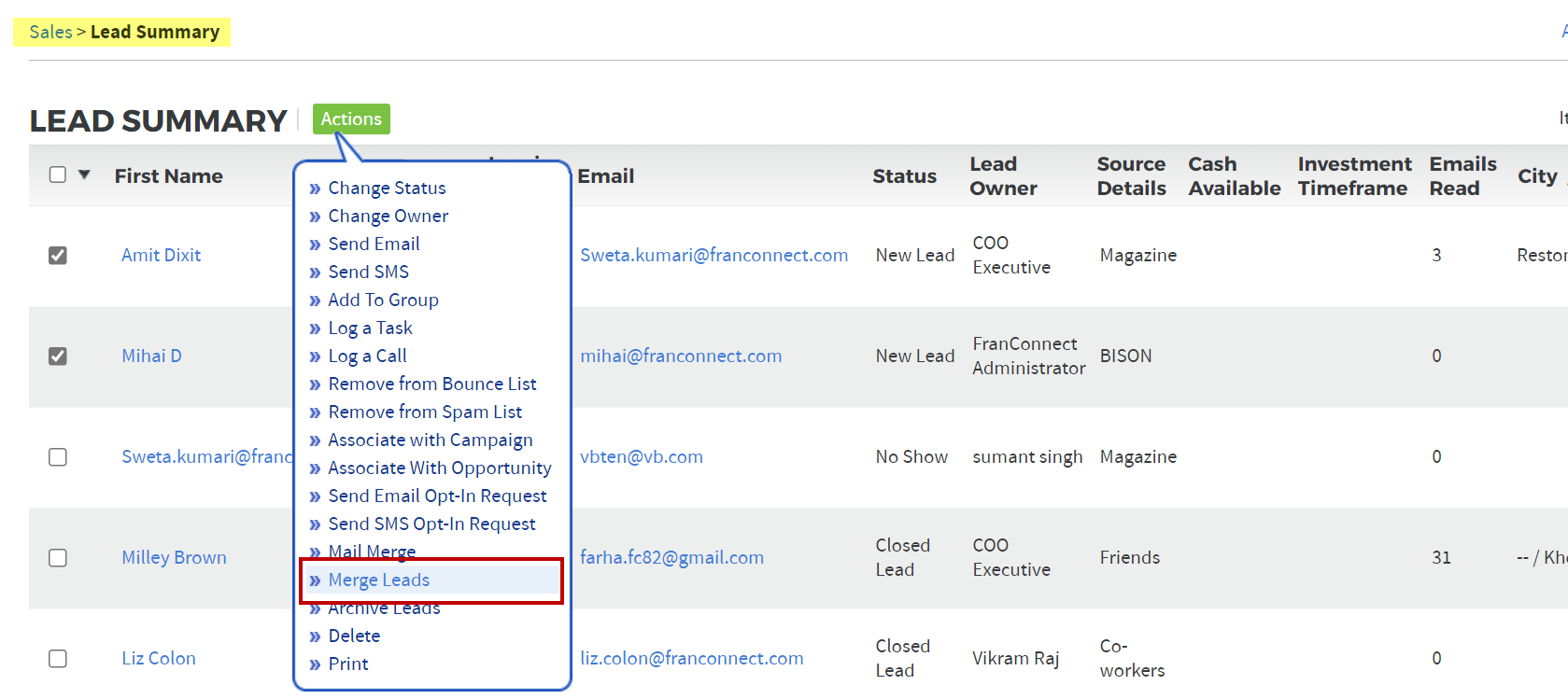 The two leads are side by side in which you can select the information from each side. Once selected, then simply Merge.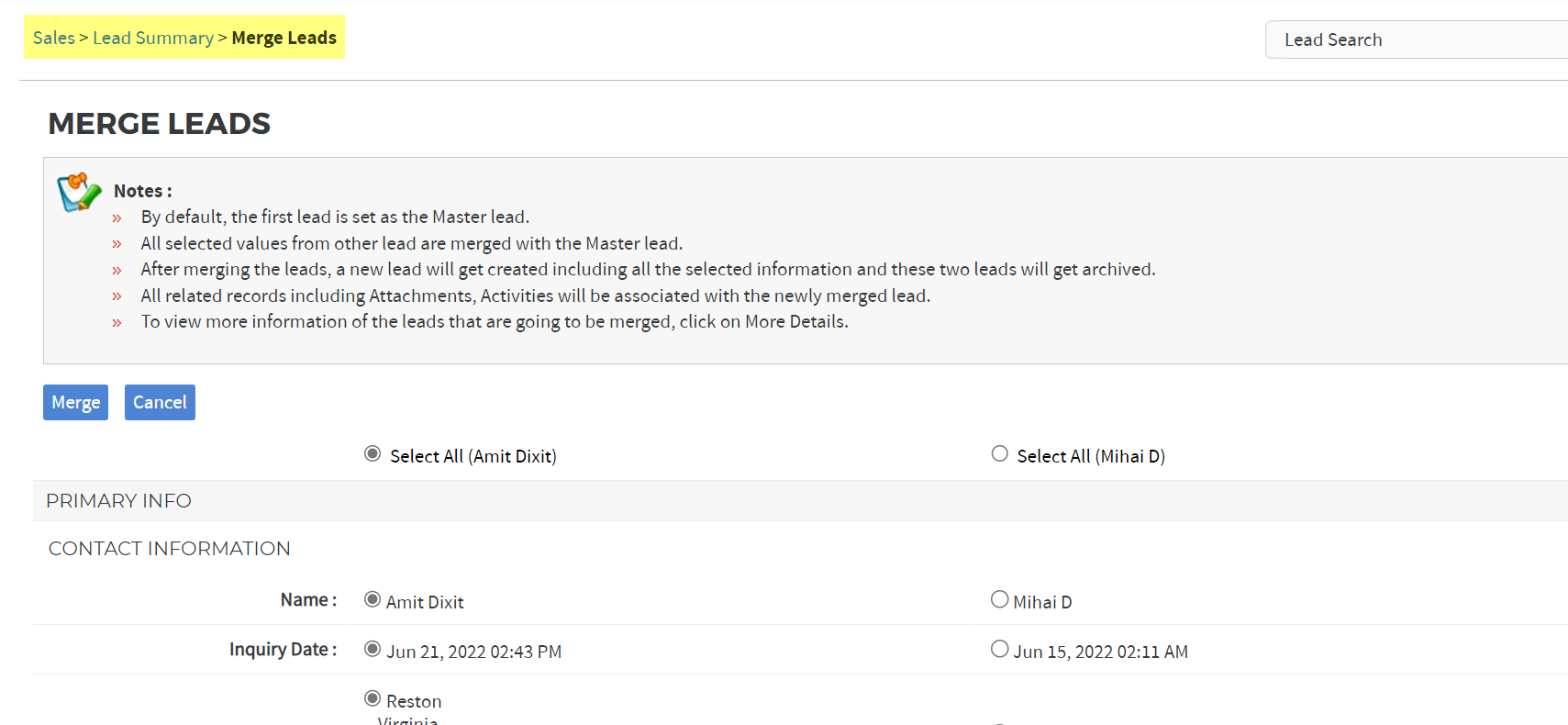 Your new merged lead will appear with an icon to the right of the lead's name indicating it had been merged. Note, the 2 original duplicate leads are placed in the Archived leads and creates this 3rd instance of the lead as the new merged lead. If you ever need to undo this action, simply unarchive the original duplicate leads. See "Un-merging Leads".