Whether you are new to FranConnect or looking to optimize your existing system, this article aims to provide a comprehensive walkthrough on setting up sales workflows. These workflows are designed to automate crucial steps, streamline tasks, and ultimately drive revenue growth. In this article, we will provide you with a step-by-step roadmap to harness the power of sales workflows, enabling you to focus on what really matters - growing your franchise business.
Creating a New Sales Workflow
To create a new sales workflow, first log into your FranConnect environment. Next, click Sales on the left-hand sidebar and select Workflows from the ensuing drop-down menu.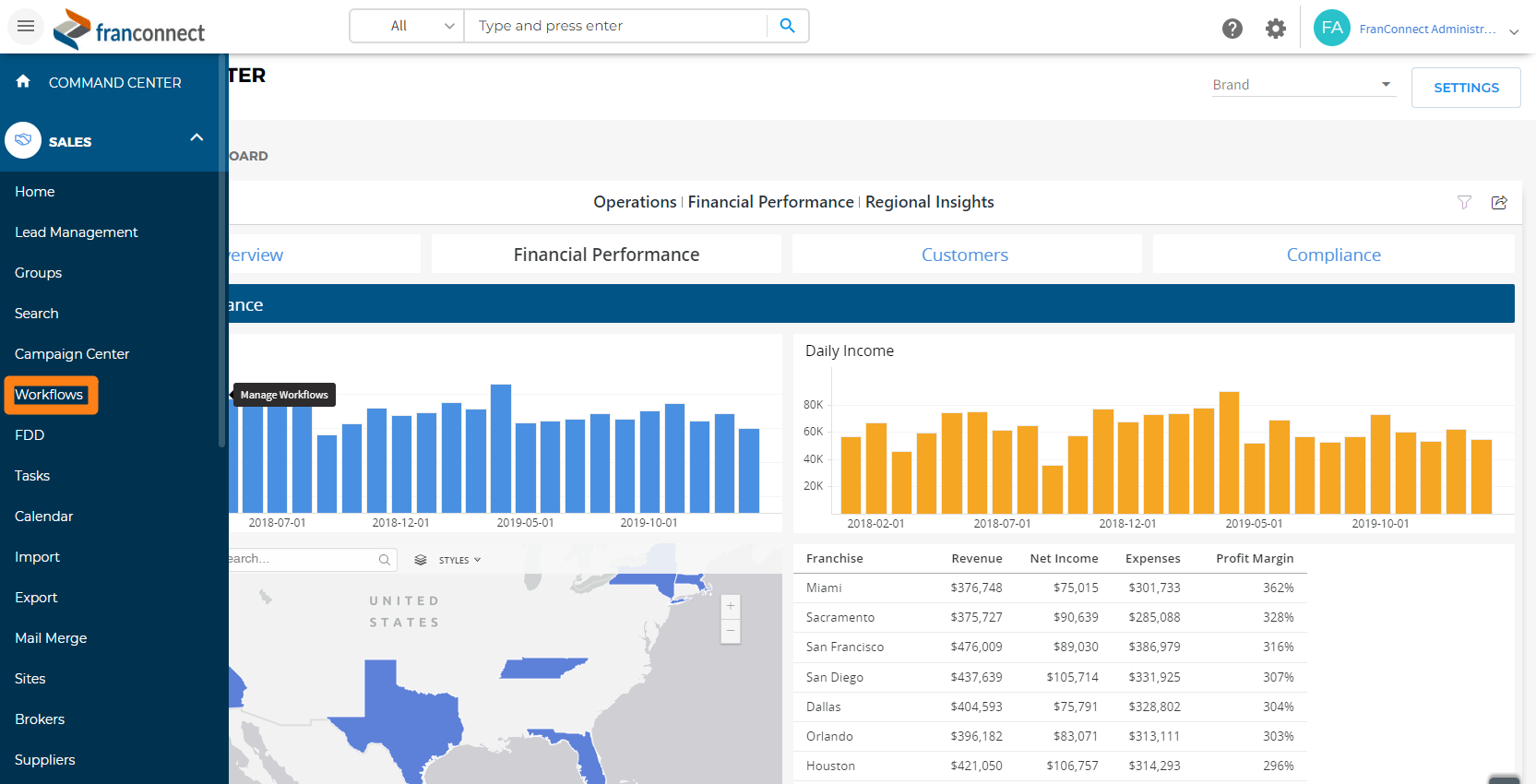 On the following page, click CREATE WORKFLOW on the top-right portion of the page.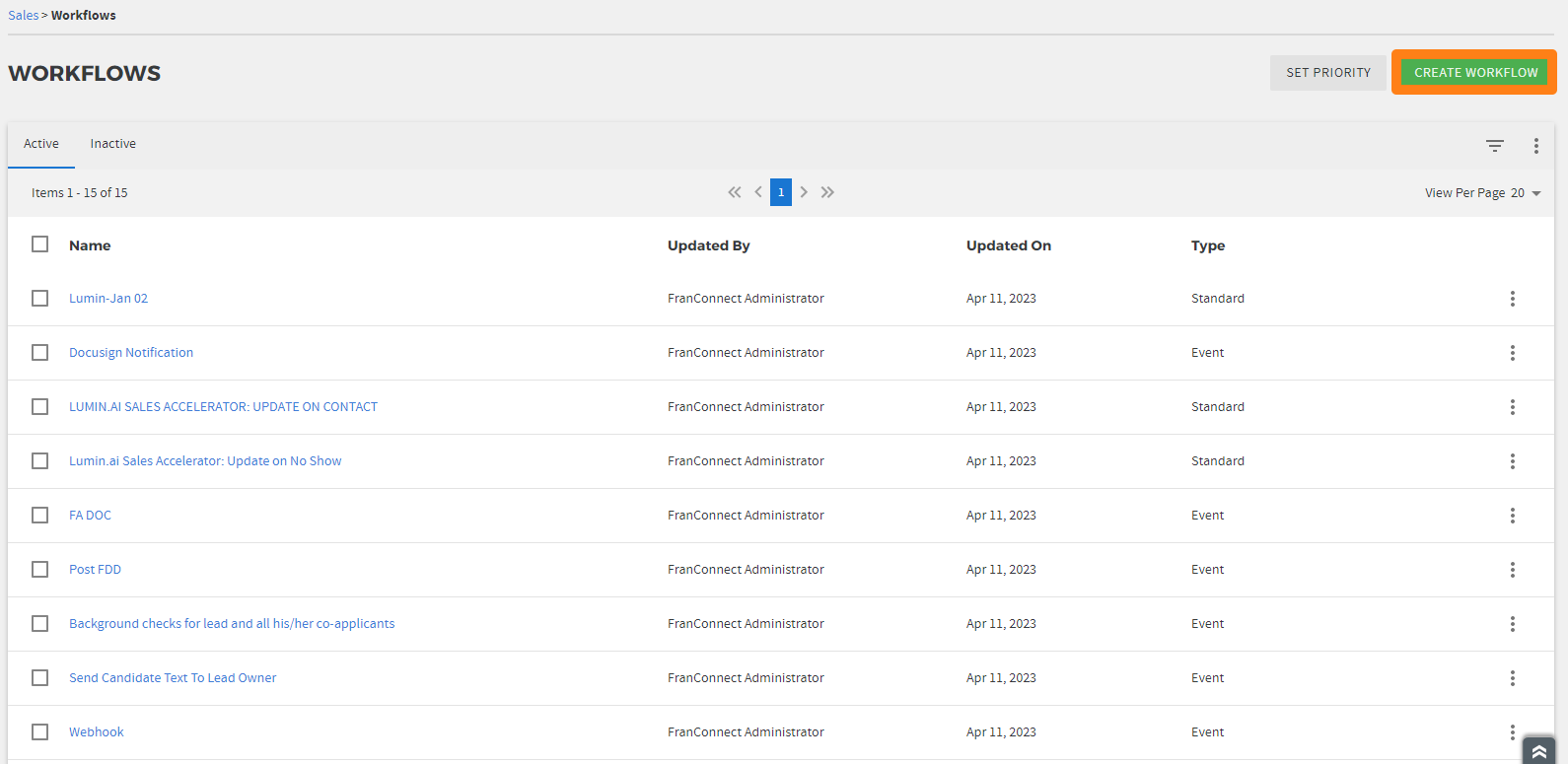 The following window will pop up: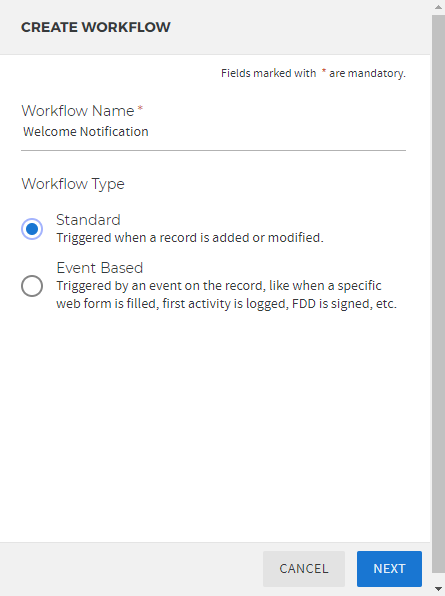 Note: In our example, we are configuring a welcome notification for a new lead. Your specific workflow may vary so please ensure the selections you make are correct for your use case.
Give your workflow a name and then choose whether it will be a standard or event based workflow (descriptions can be found in the screenshot above). Click NEXT once you have confirmed that your selections are correct.
On the following screen, select what will trigger the workflow and then click NEXT.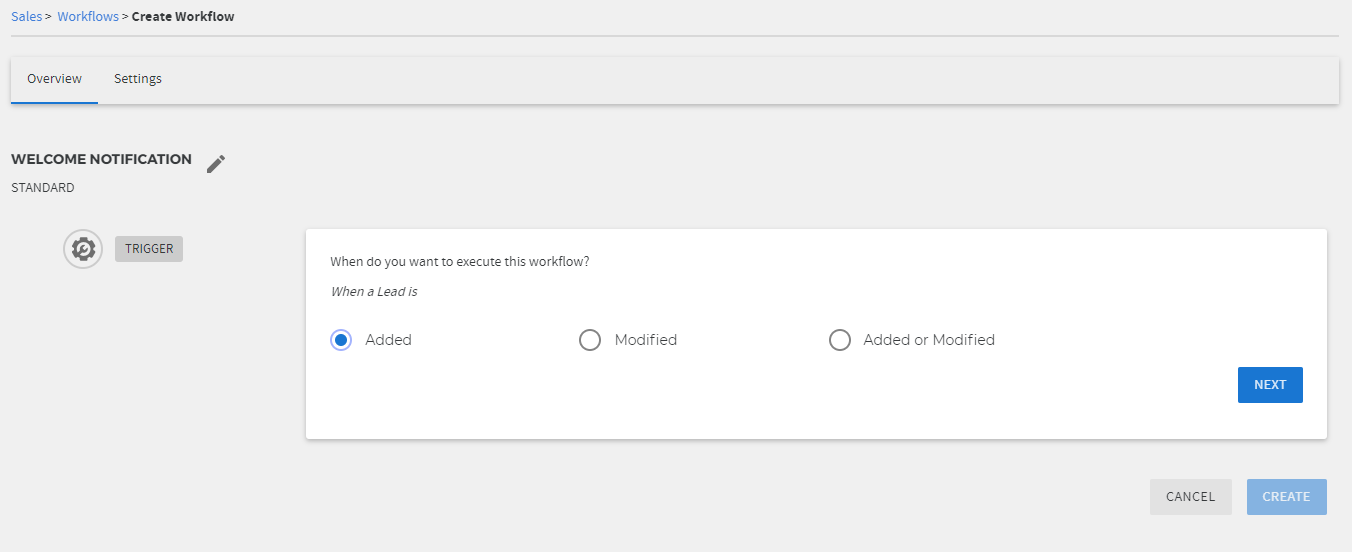 Next, choose whether this workflow should apply to all leads or only to leads matching a set of chosen conditions.
Click NEXT once you have confirmed that your selection is correct. Now choose the action that will be performed when a trigger occurs. In our example, we will be sending an email.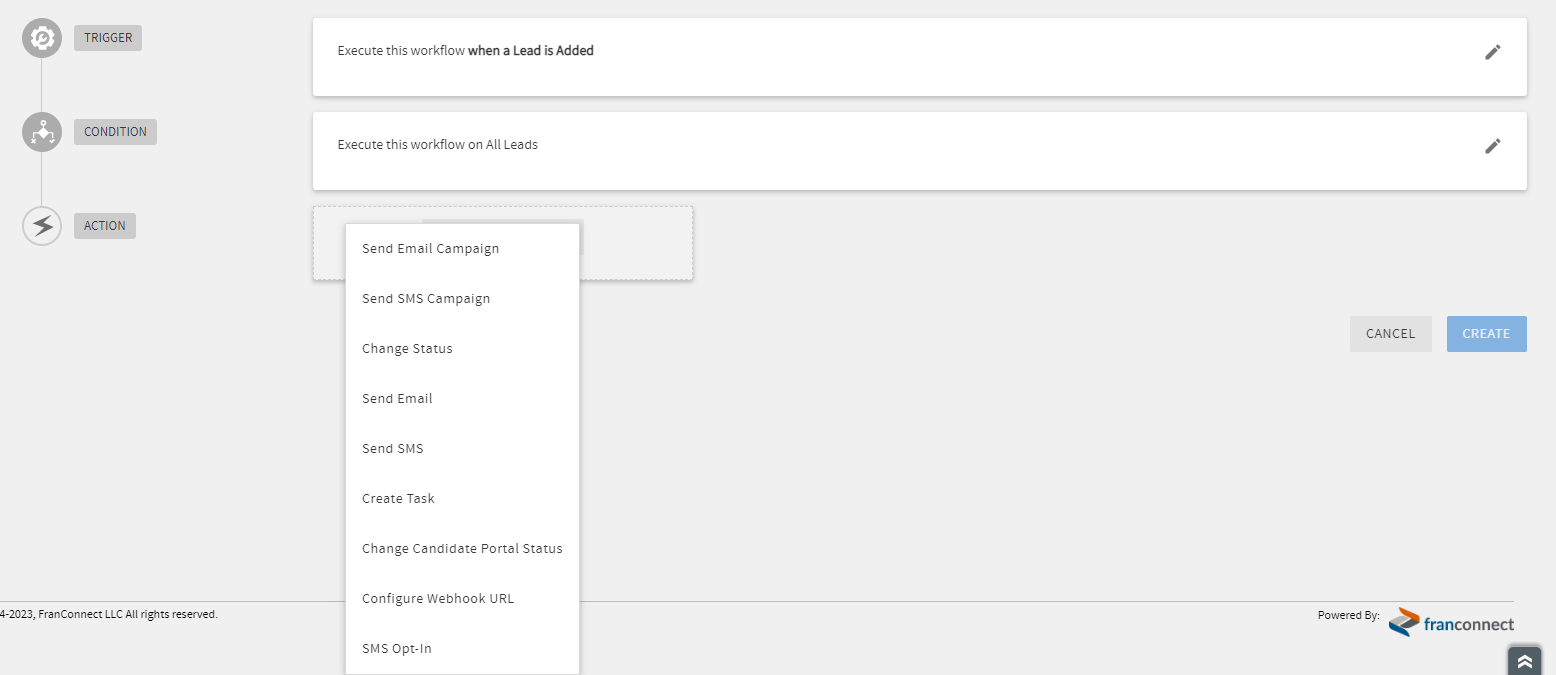 Next, follow the specific prompts you receive based on the action you have chosen. Once you have finished configuring your action, confirm that your selections are correct and then click CREATE.

You will see that the new workflow has been created.
Conclusion
Having read this article, you should be able to create a new sales workflow in FranConnect.