At FranConnect, we are thrilled to introduce the latest addition to our product: our Beta Import Wizard for sales leads. Built to simplify and streamline the importing process, the Beta Import Wizard is designed to help you efficiently upload large amounts of data into the system. In this article, we'll walk you through the ins and outs of this new feature, ensuring you can leverage its capabilities to the fullest.
Using the Beta Import Wizard
To begin using the Beta import wizard, click Sales on the left-hand sidebar and then select Import from the ensuing drop-down menu.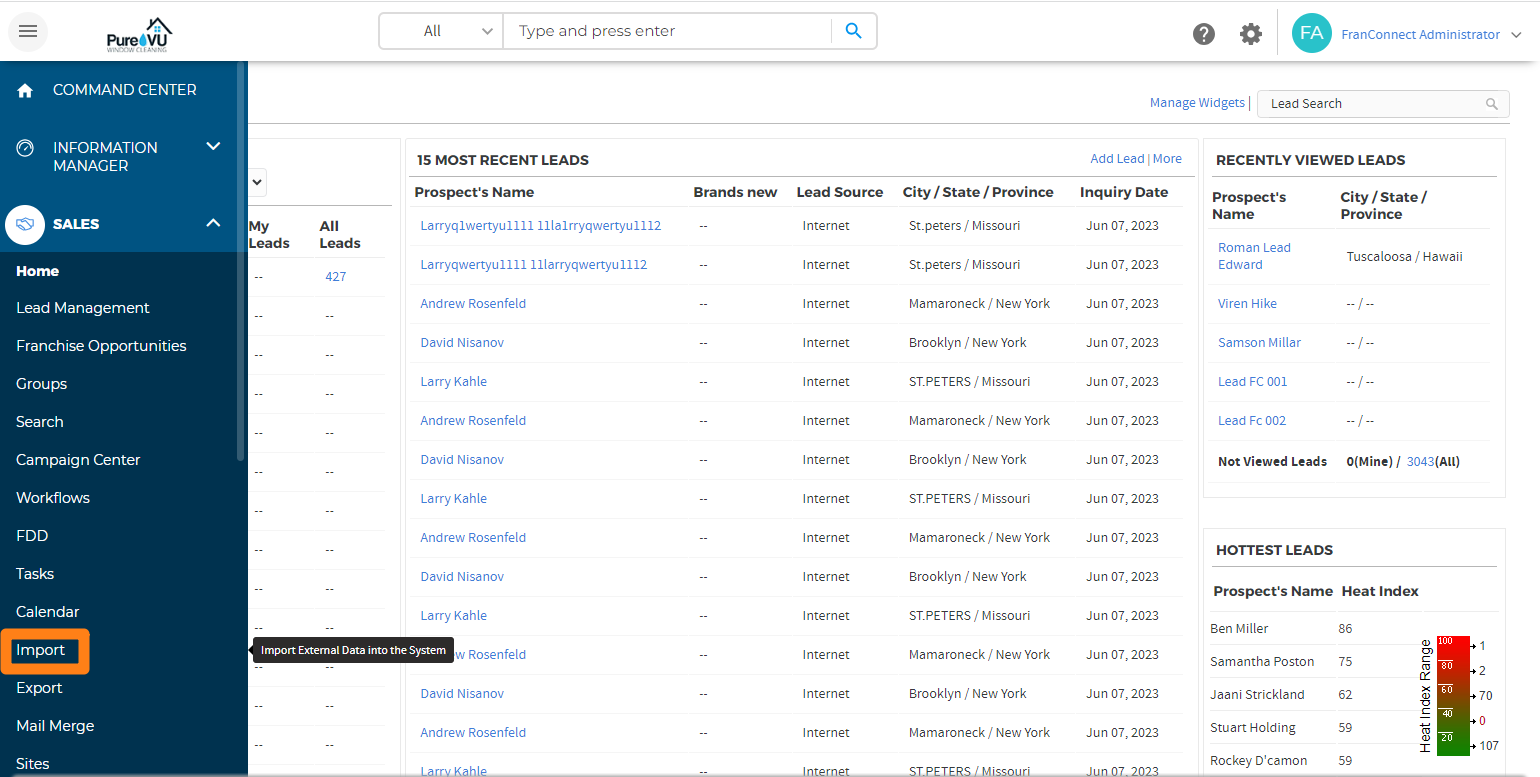 On the following page, click the Check out our new Import wizard (BETA) button.

On the following page, select the correct options in the "Object" and "Tab" fields. In our example, we will use the default fields.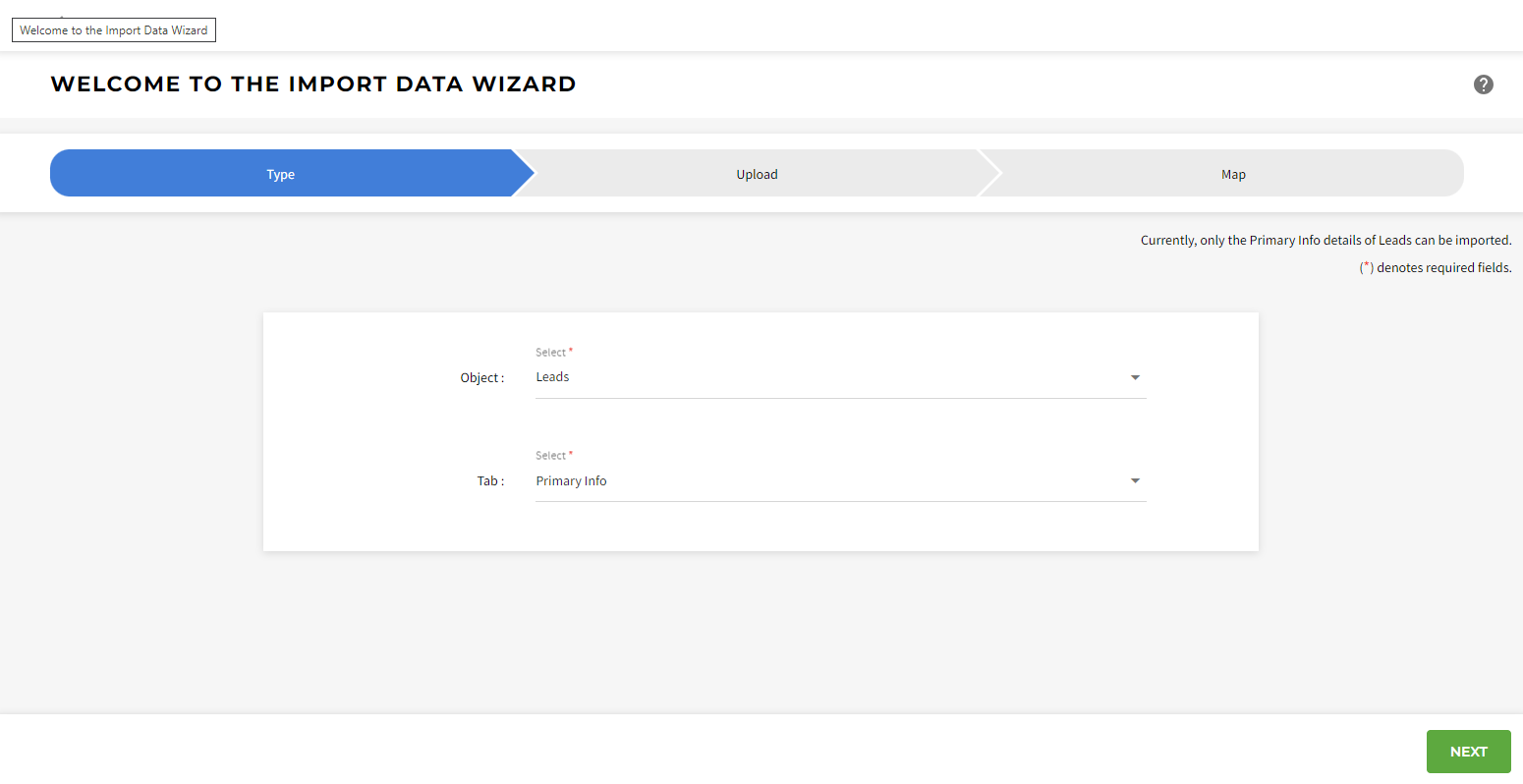 Click NEXT once you have confirmed that your selections are correct. On the following page, choose the file on your local machine which you would like to import. If you are unsure about how to format it, you can download a sample CSV or Tab file using the "Download Data Sample" drop-down.
Note: You can import up to 5,000 records at a time. If you attempt to upload more than this, you will encounter an error.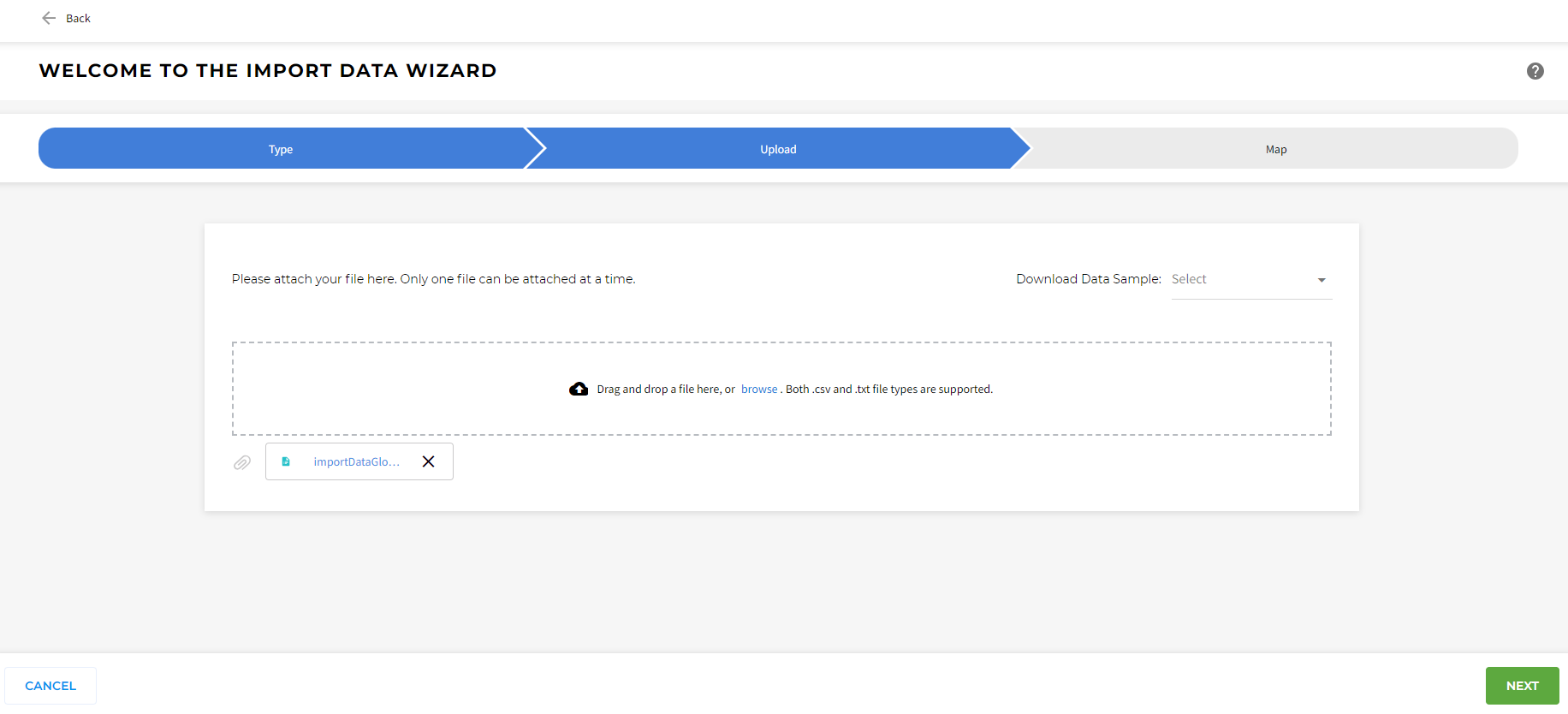 Once you have confirmed that the file you have chosen is correct, click NEXT. On the following page, map the fields in your file to the system fields in FranConnect. If you use the sample file as a template, these fields will map easily.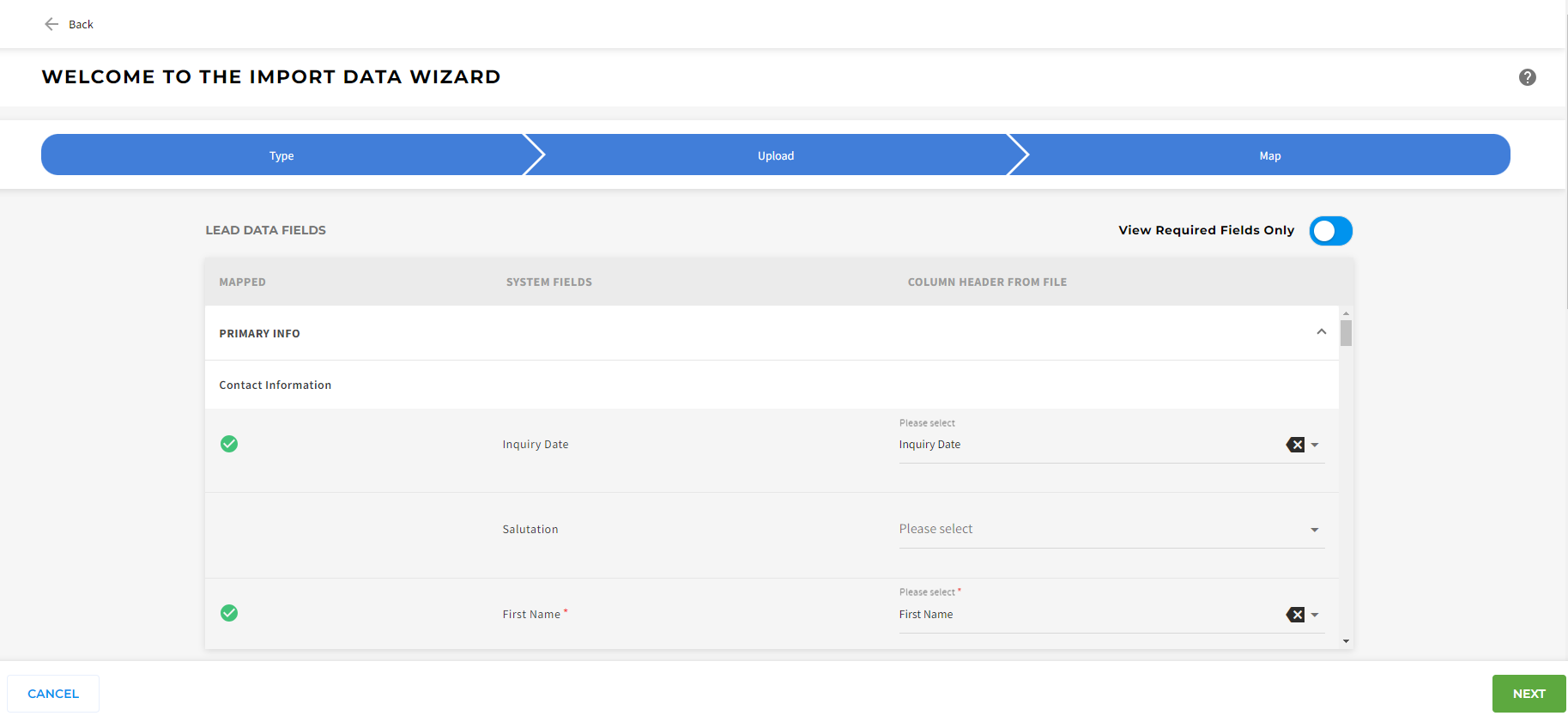 At the bottom of the page, select the email and SMS subscription status. This will determine how leads are contacted through automated messaging.

Once you have confirmed that every field is mapped correctly, click NEXT. If you have unmapped columns, you will be prompted to ask if you wish to proceed.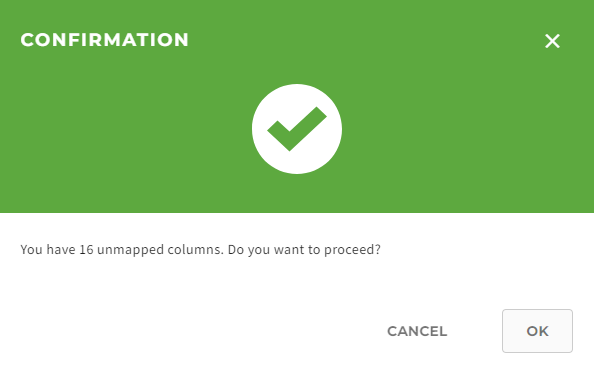 Click OK at this prompt and you will be taken to the following screen: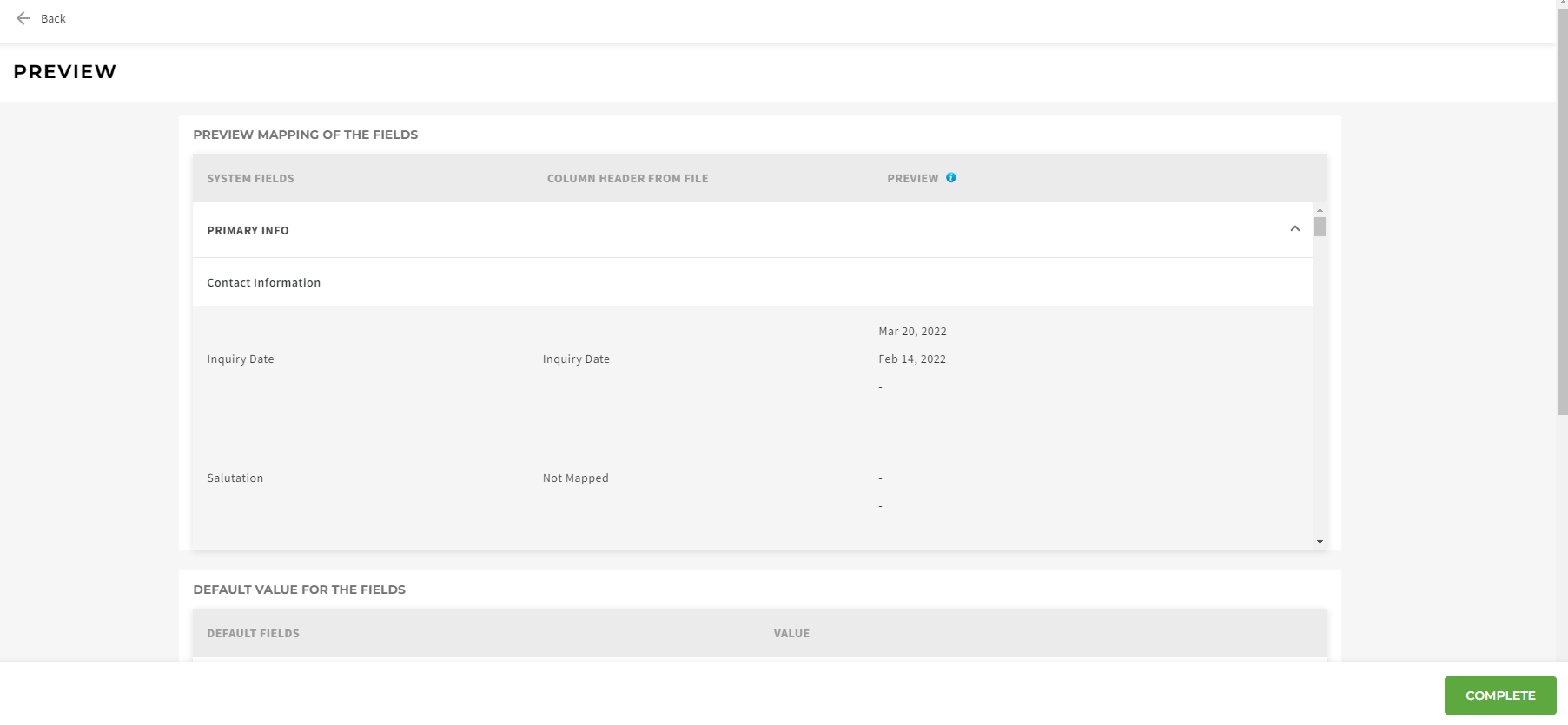 Click COMPLETE once you have confirmed that all of the information reflected in the summary is correct. The following prompt will pop up.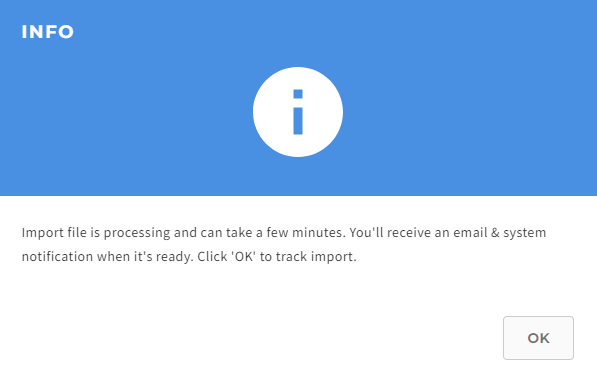 Click OK. You will be taken to the following upload summary page.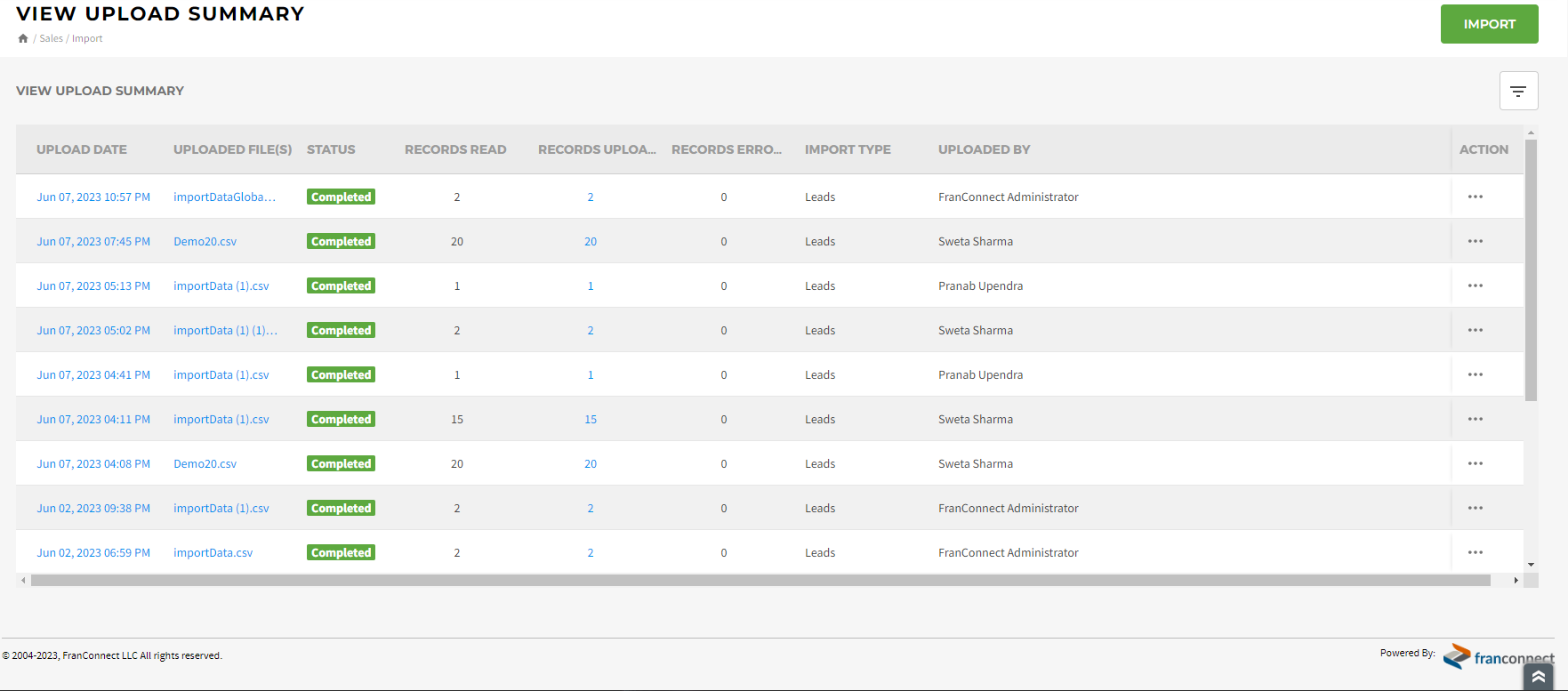 The upload will occur passively in the background so you will be able to work on other things while it is running.
Conclusion
Having read this article, you should be familiar with how to use the Beta sales import wizard in FranConnect. To learn how to use the legacy import tool, please check out the following article.