Under Finance, sales reports are generated for purposes of sending invoices to the franchisee. Part of that report can optionally include Non-Financial Key Performance Indicators.
For example, how many customers came through that billing period, coupons redeemed, how many FTE, etc.
You may configure under:
Admin > Finance Non-Financial / KPI Categories Summary.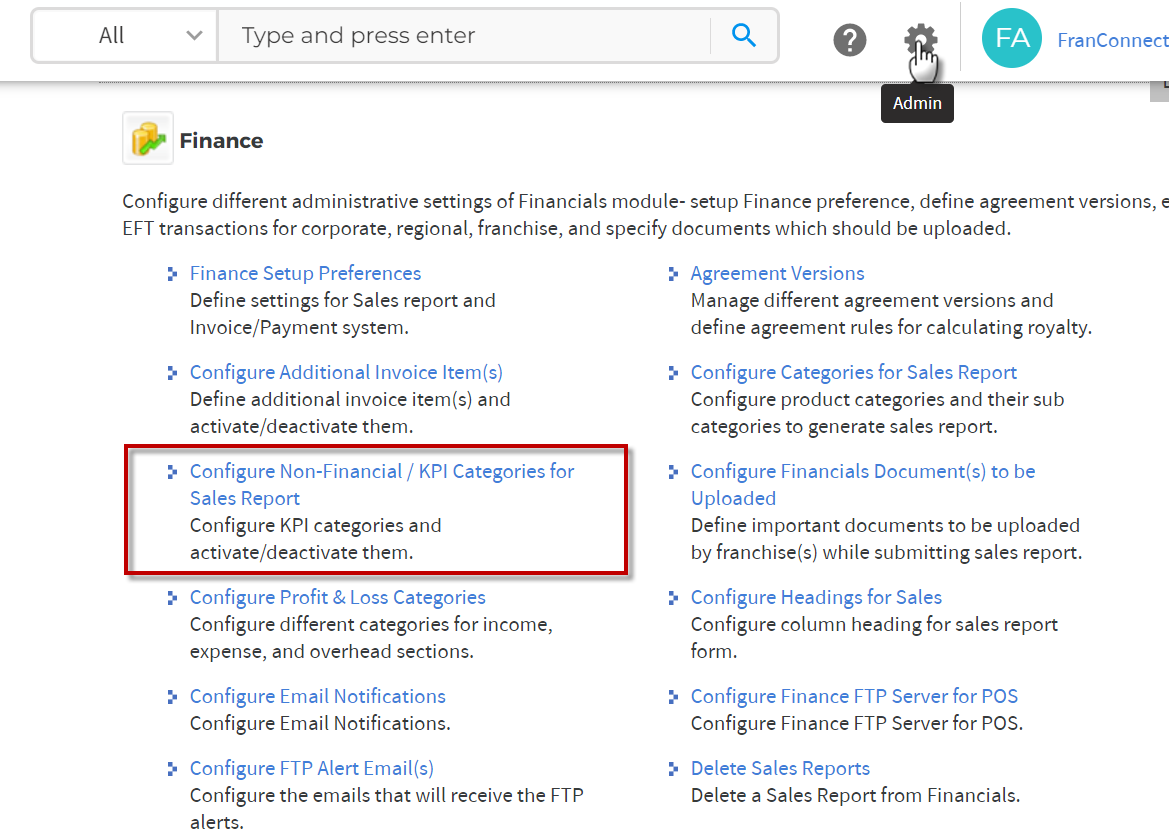 Once it is set up users can view the KPI under Finance > KPI.