To send a Sales Campaign to a group of recipients, follow the steps mentioned below:
Open the Sales Module and select Campaign Center.
Click the blue Navigation Panel in the top left and select Campaigns.

To send an Email campaign click the Send Icon next to the corresponding campaign.
You can also send an SMS Campaign using the SMS Tab.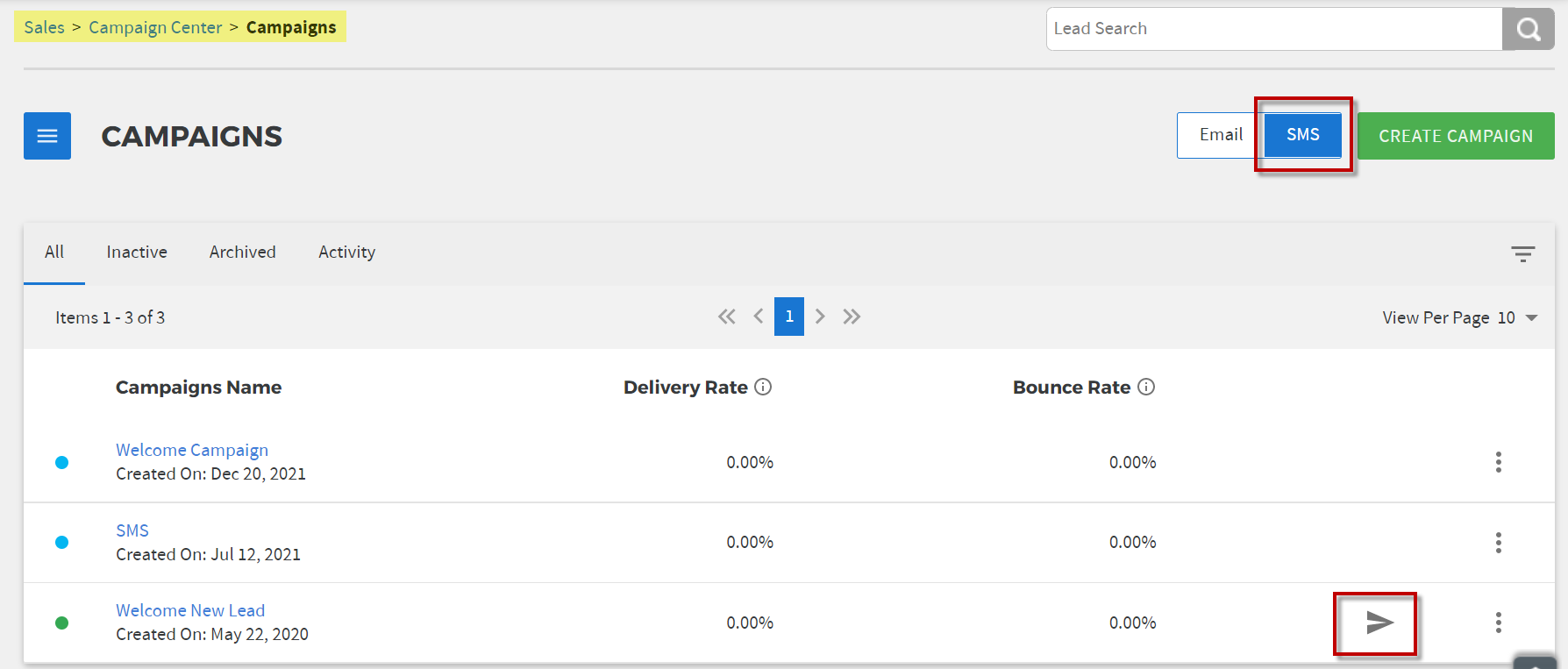 Select the Recipient Group(s) for the Campaign by clicking the corresponding checkbox.
You can also send the campaign to all the recipients by enabling the Send to all Recipients.

To filter the list of Recipient Groups, click the Filter Recipients button.

Select the criteria to Filter Recipients from the Select Fields to Set Criteria drop-down.
Provide further details of the selected criteria in the Configured Criteria field and click Apply Filter.
Click Continue.
The following Confirmation screen appears.
Click Confirm to send the campaign to the selected recipients.