A successful organization is always looking to develop business all over the country and internationally. One way to develop is by communicating with leads and franchisees since it is crucial for success in a fast-growing competitive world, with the latest mobile technology.
Since mobile versions are a light version of the desktop version, the functions and features are limited yet for quick access. For example: Currently, you cannot set up and associate leads with the automated campaigns.
In this guide we will cover sending email templates and other emails to leads and franchisees that would optimize and enrich your experience while using the mobile FranConnect System.
From Mobile Interface, login to the Franchise systems.
Click on Sales.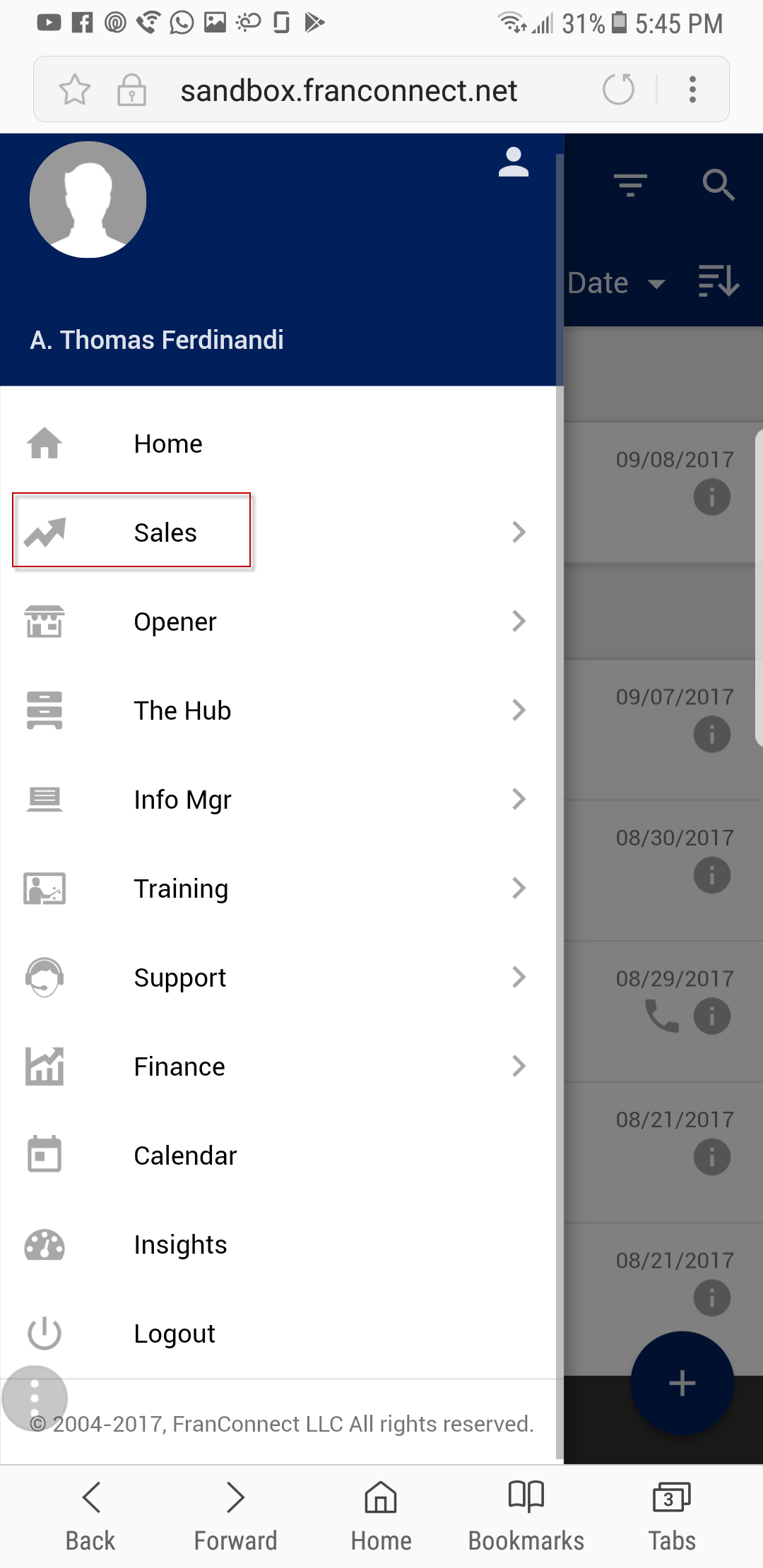 From Sales, click on Lead Management, click on any lead.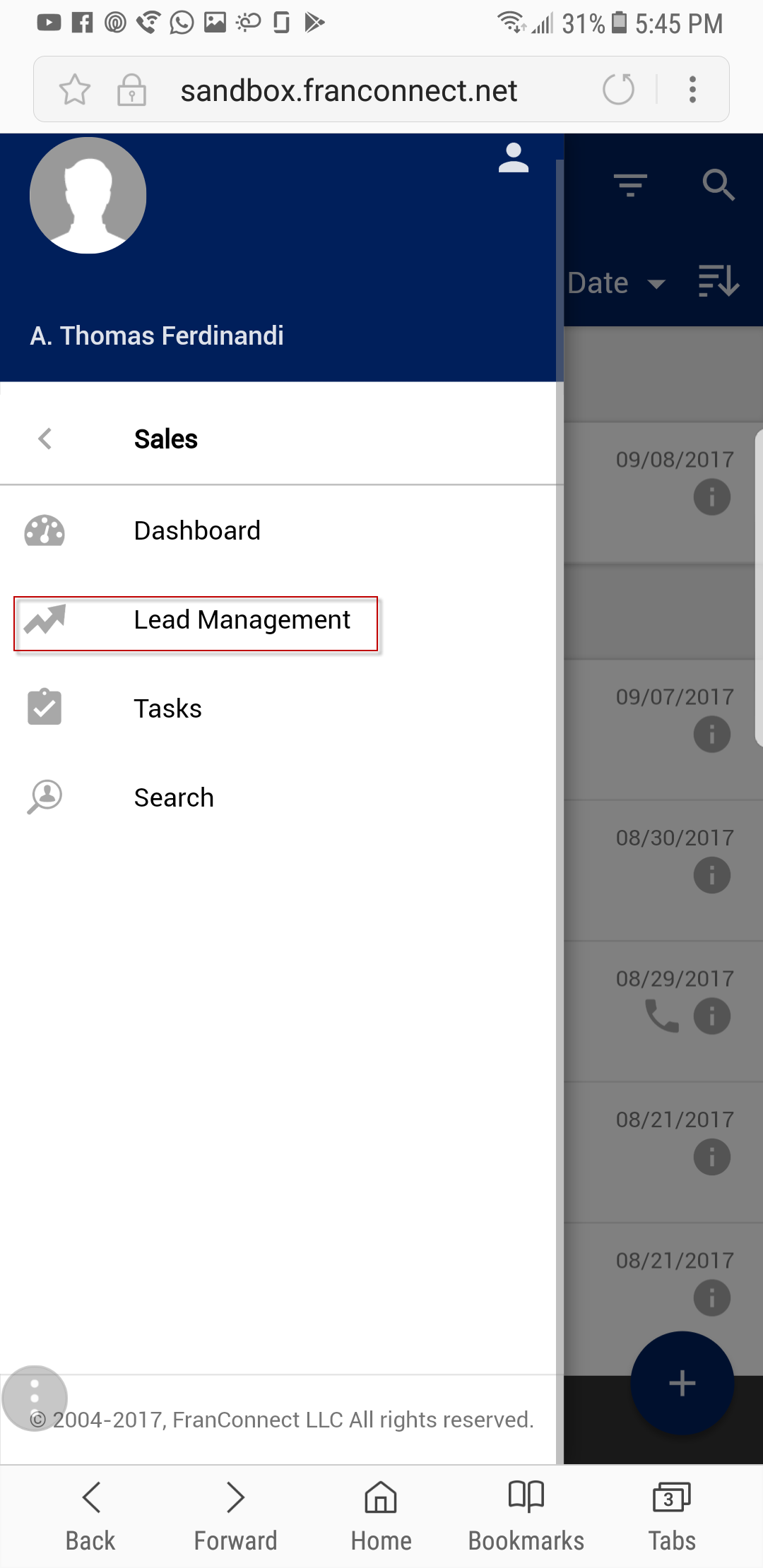 Click on Email.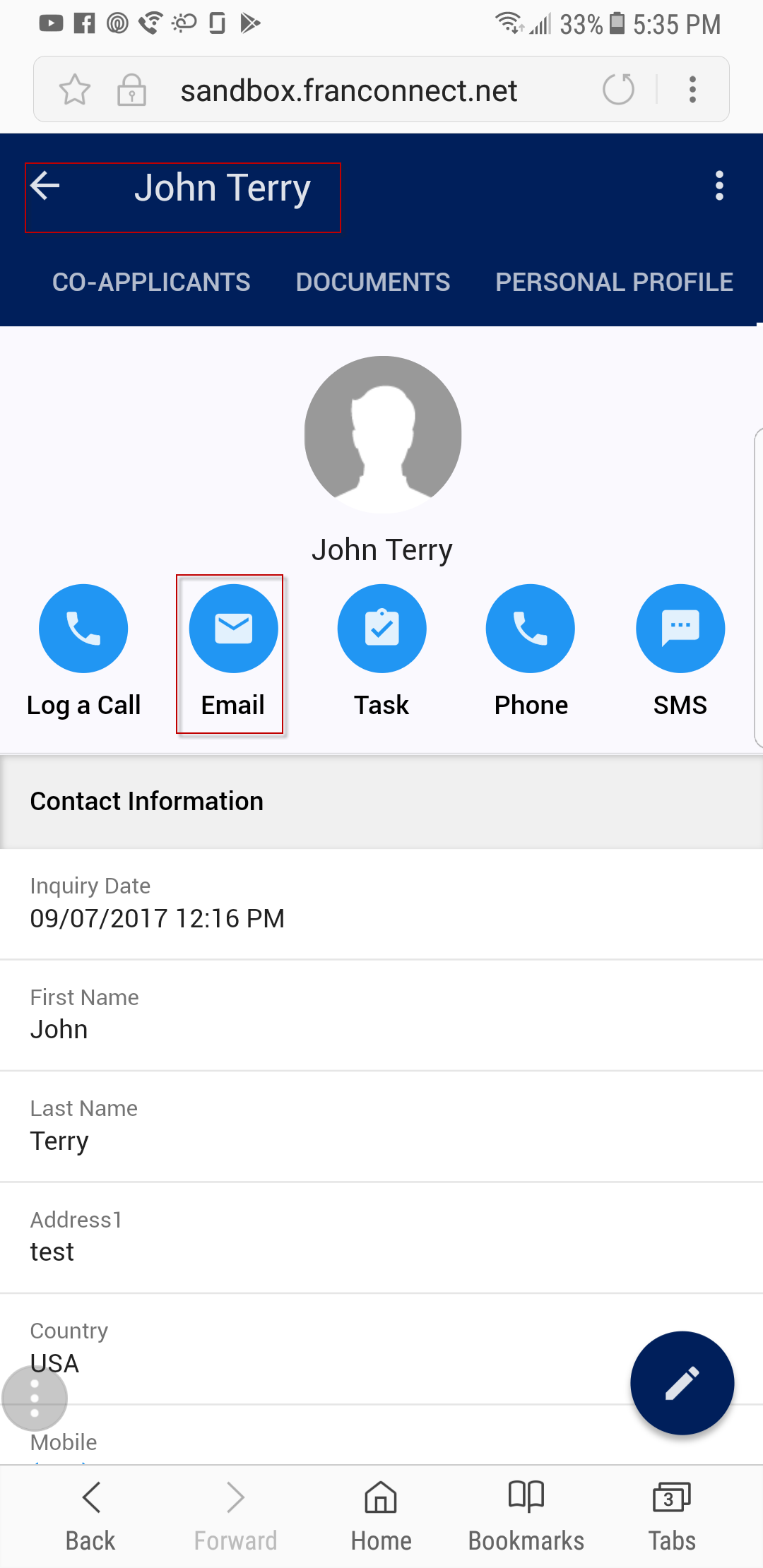 Click on Arrow sign to Send Email.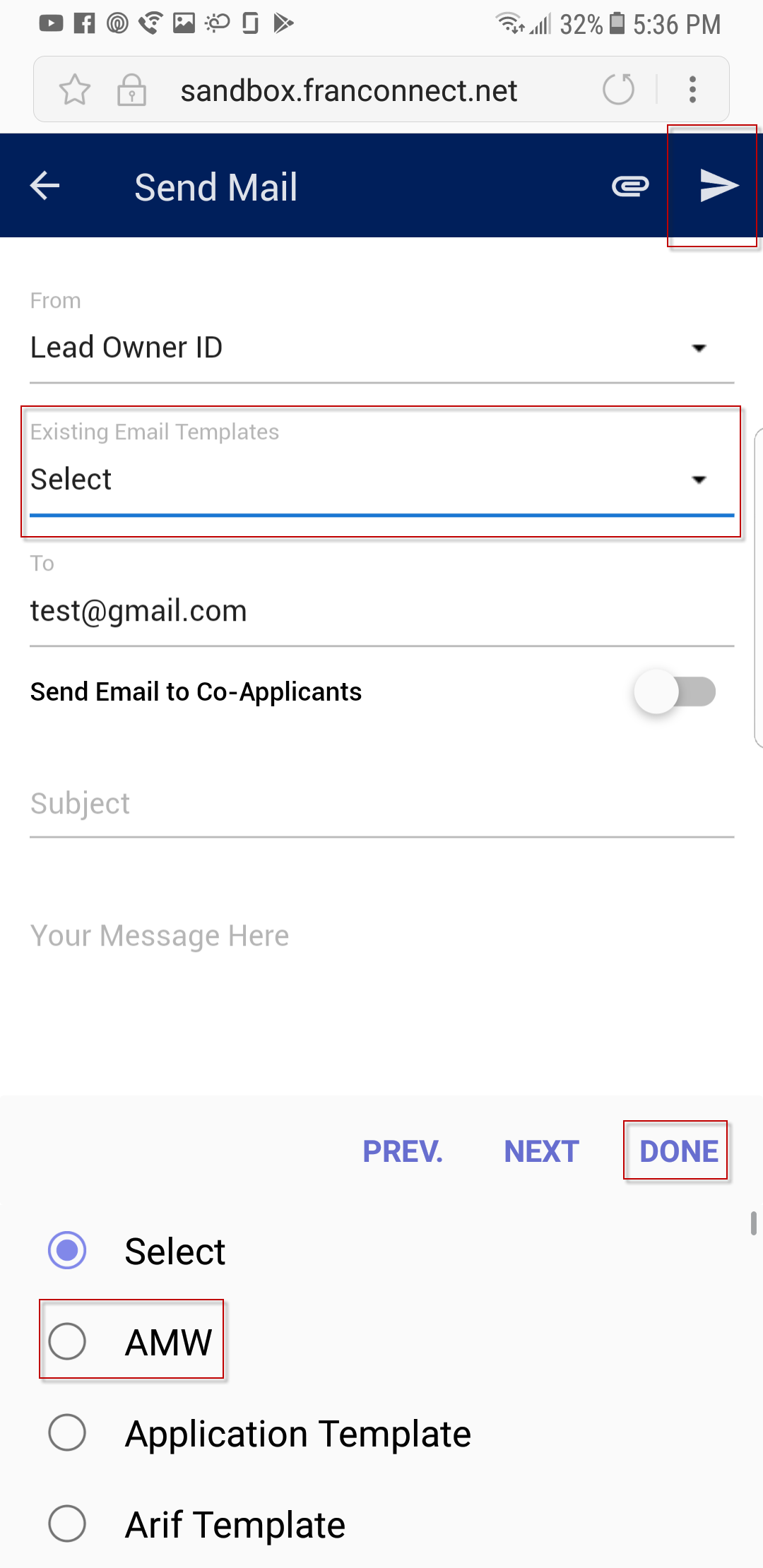 To send Emails and Templates to Franchisees from the Info Mgr Module:
Click on Info Mgr/ Franchisees.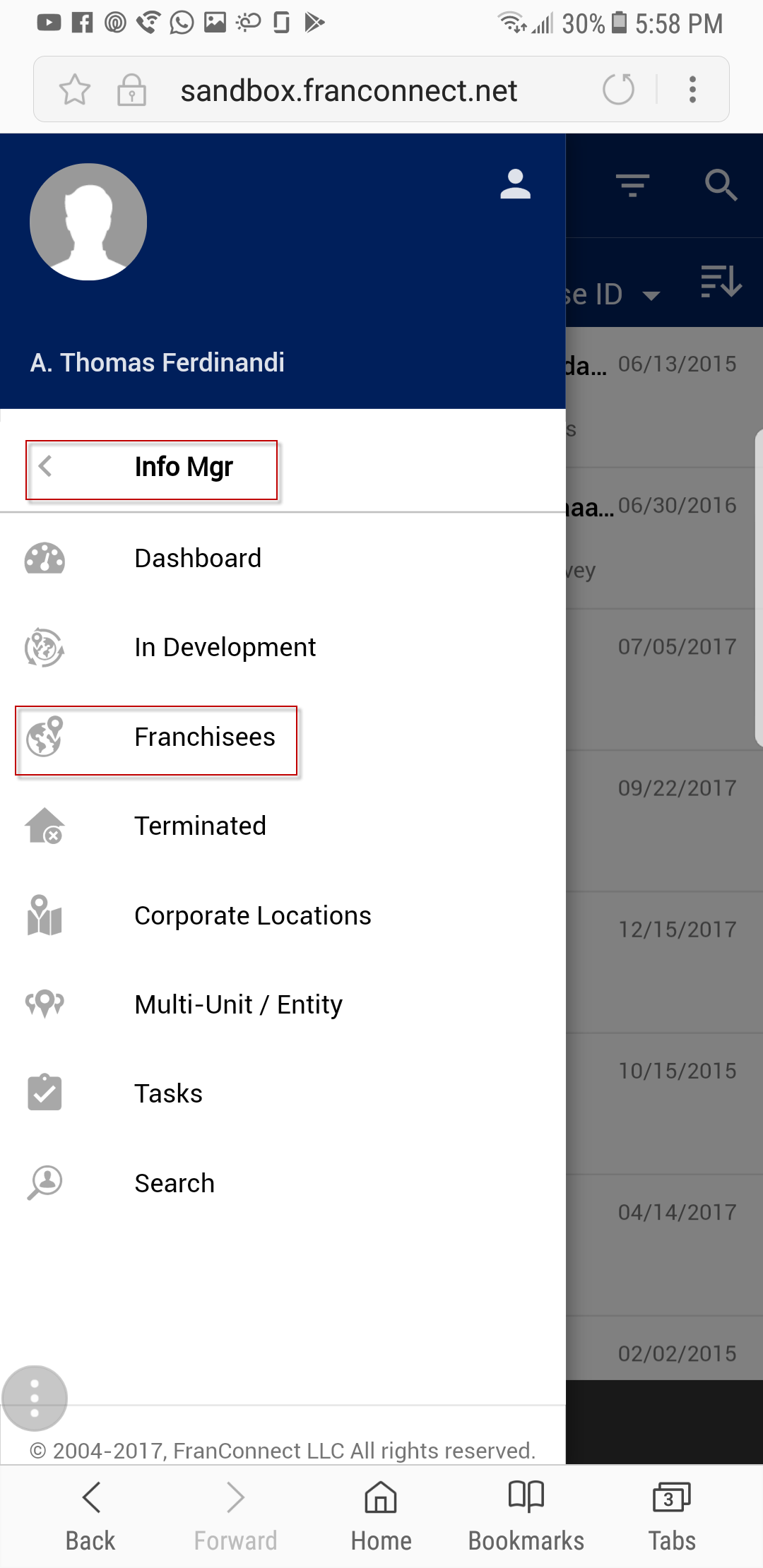 Click on a Location and click on the three dots corresponding to the location.