In responding to a ticket, you may need to post a message back to the submitter, and to others solving the ticket. To respond to a ticket, open that ticket from the list and go to the Post Message section of the page. You can choose to simply type a solution message, attaching supporting docs if appropriate.
If the answer is simply a status message, or is an answer to a commonly-asked question, you can begin with an Existing Template. Select the template, and text associated with it will fill the Message field. You can then alter the message field to customize the remainder of the reply.
If no template exists, and you would like to re-use this answer, check the Save as Template box before clicking Post.
See below for steps:
Select Tickets under the Support Module.
Open any Ticket from the list.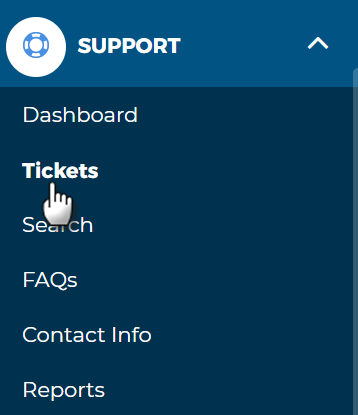 Scroll down to see the Post Message Option.
Click Post.