Lifecycle stages show you the progress your units have made in the opening process. FranConnect allows our users to set up custom lifecycle stages for a unit. With this feature, you will also be able to run task checklists when the unit is in a custom lifecycle stage. In this article, we will show you how to set up and configure a custom lifecycle stage.
Topics
How Lifecycle Stages Work
Lifecycle stages allow you to track the progress of your units through the opening process as well as to track units that have been terminated. By default, FranConnect gives you the following lifecycle stages:
In Development - unit is in the process of being opened
Active - unit is open and operating
Terminated - unit is no longer open
Archived - unit's data is archived
However, you can create other lifecycle stages that meet your specific business requirements. Below, we will show you how to accomplish this.
Creating a Custom Lifecycle Stage
To begin, log into your FranConnect environment. Click the gear icon at the top of the page to access your Admin features.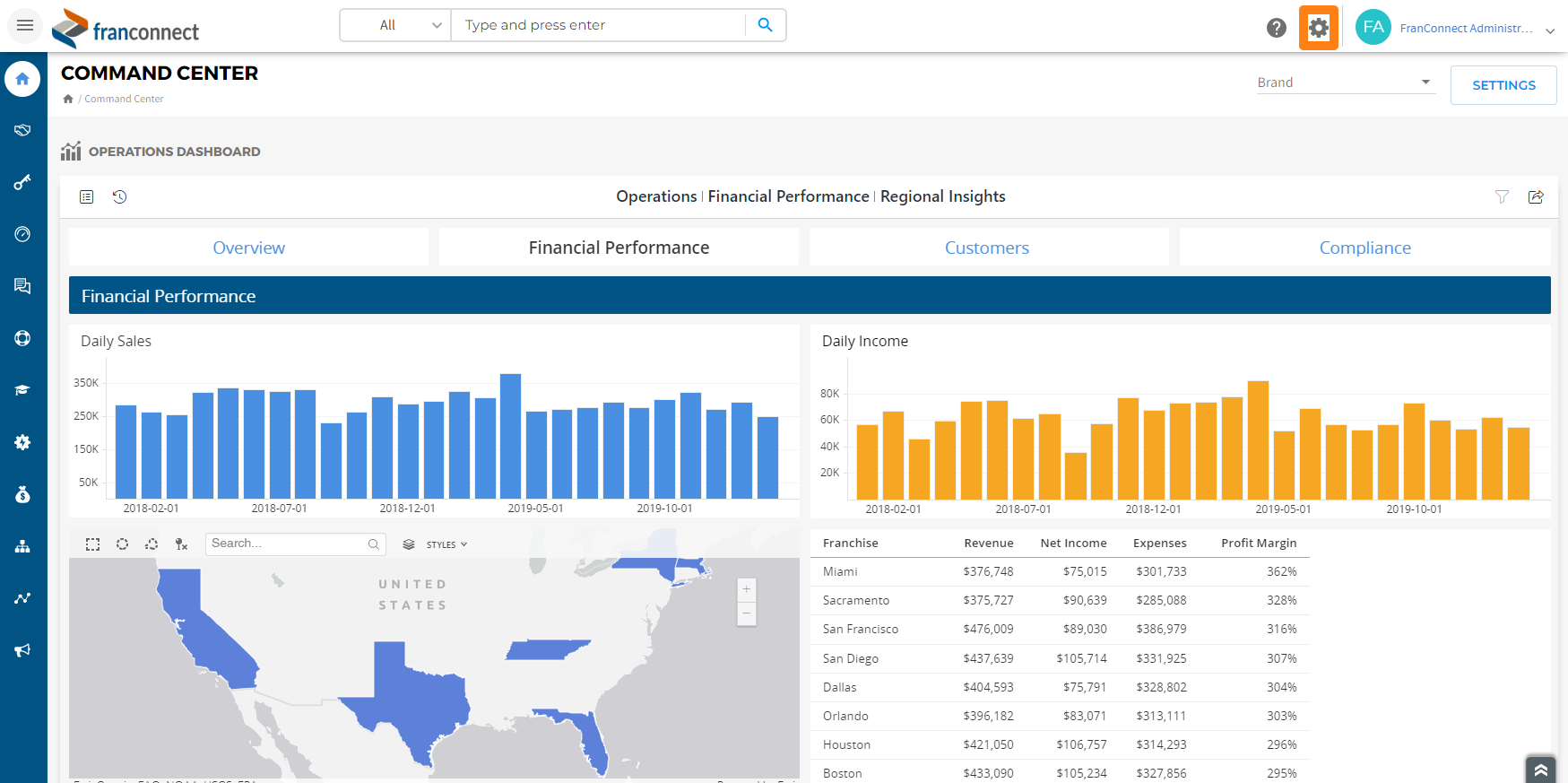 On the following page, click Manage Locations on the left-hand sidebar. Then click Manage Lifecycle Stages.

On the following screen, click the Add Lifecycle Stage button.

On the following screen, name the custom lifecycle stage, denote when it occurs, and choose who you wish to have access to a unit in this stage.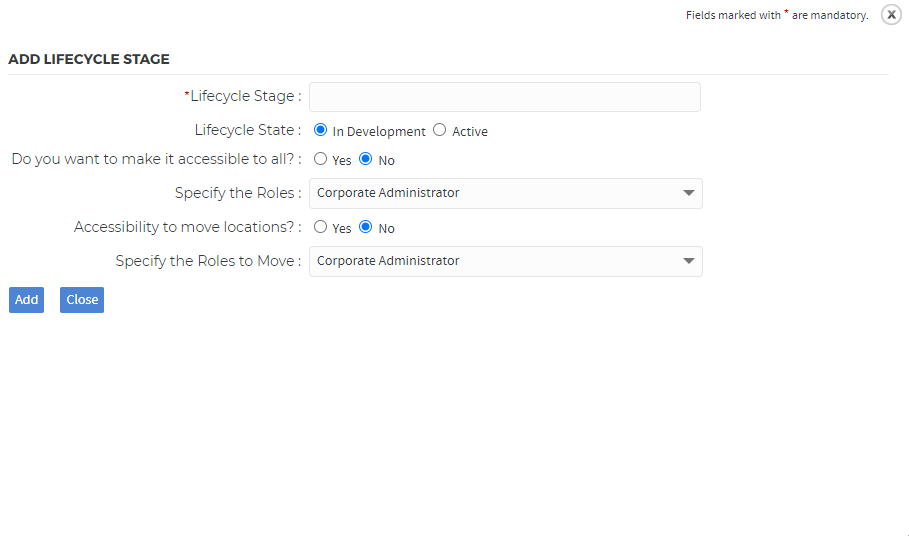 Note: In our example, we have added two new lifecycle stages called "Sold But Not Open" and "Pre-Opening Stages."
You will see our new statuses have been added on the "Lifecycle Stage" page.

You will also notice the new stages show up as swim lanes on the Unit Summary page in Opener.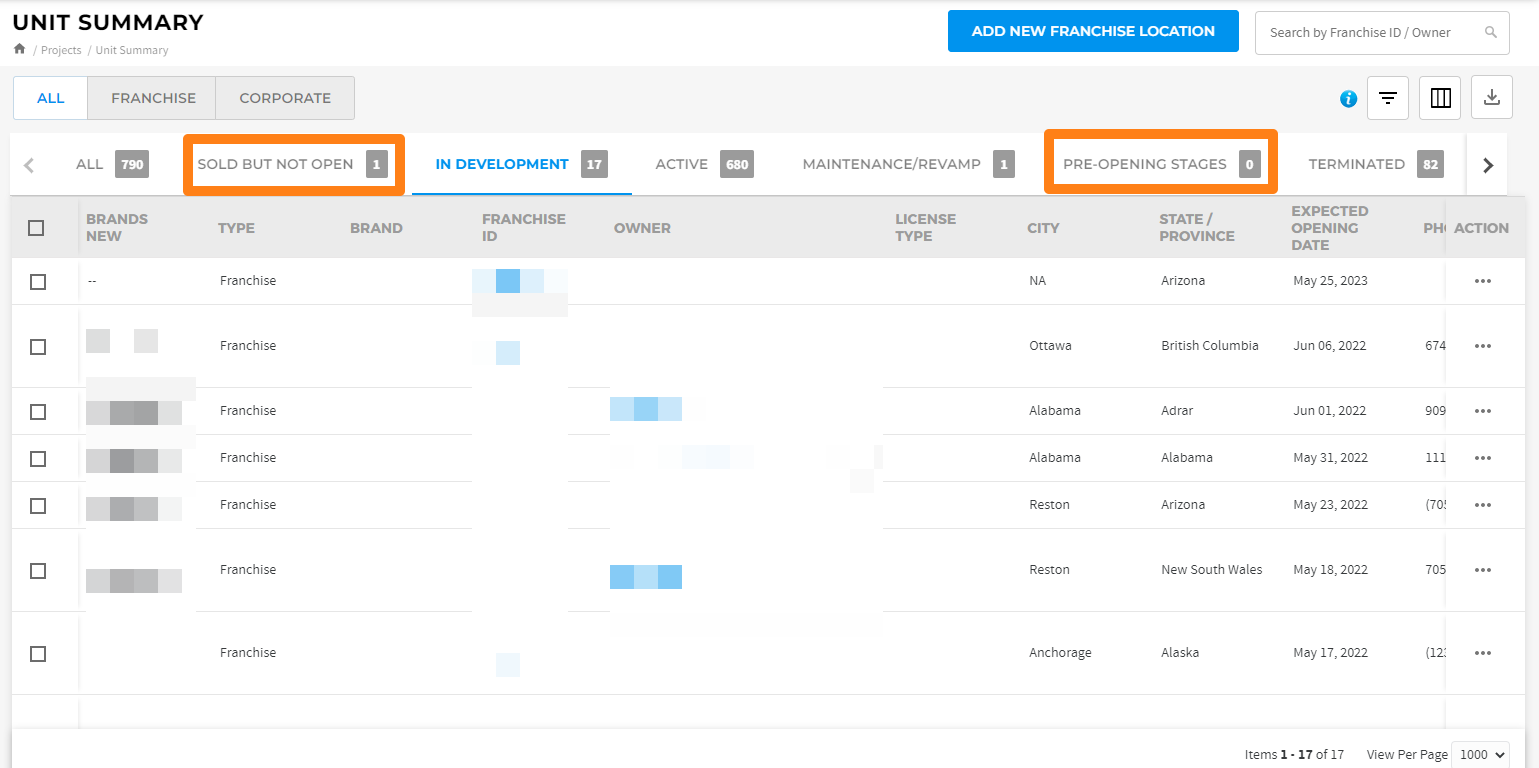 Next, we will look at how to add the new lifecycle stage to a unit.
Adding a Custom Lifecycle Stage to a New Unit
To add a custom lifecycle stage to a new unit, first click Unit Summary under the Opener or Projects menu on the left-hand sidebar.
On the following page, click ADD NEW FRANCHISE LOCATION.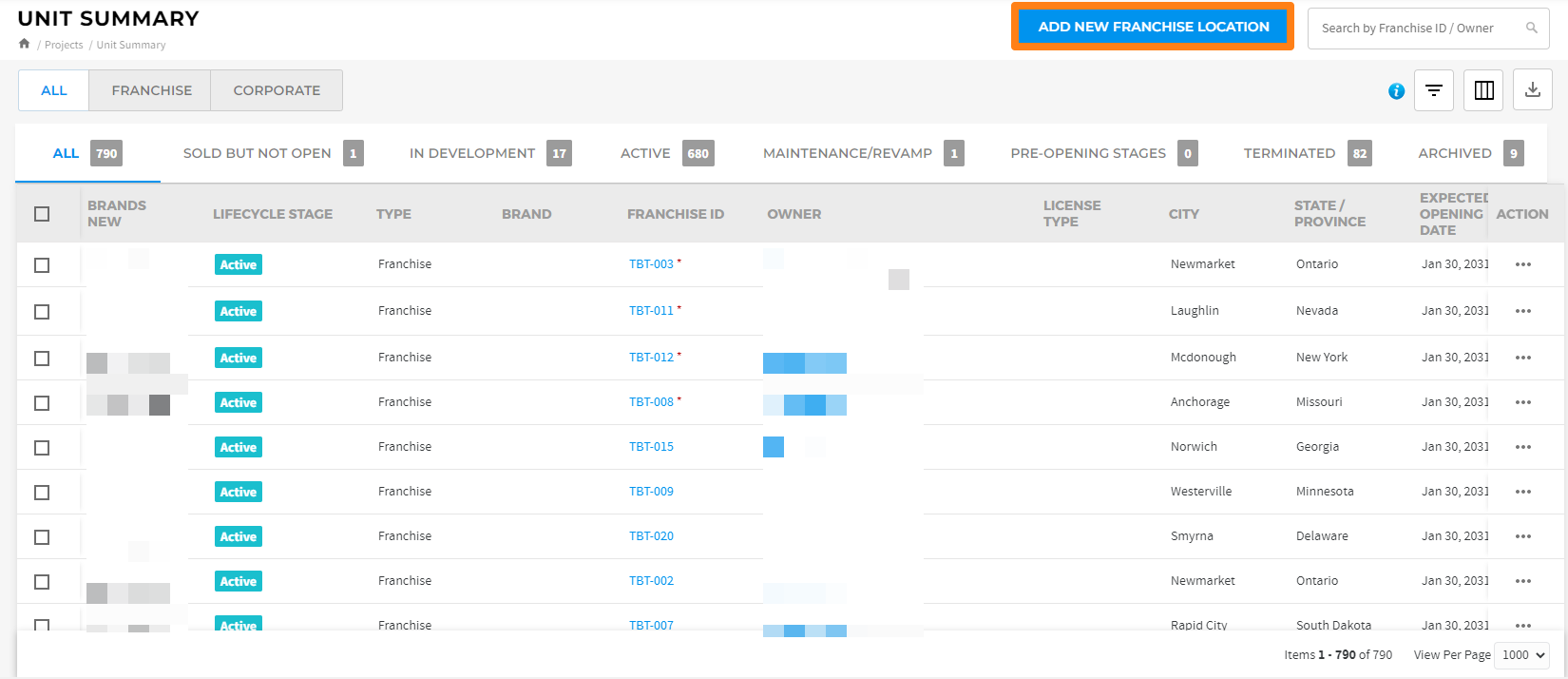 On the following form, you will see our new lifecycle stages are available in the "Lifecycle Stage" menu.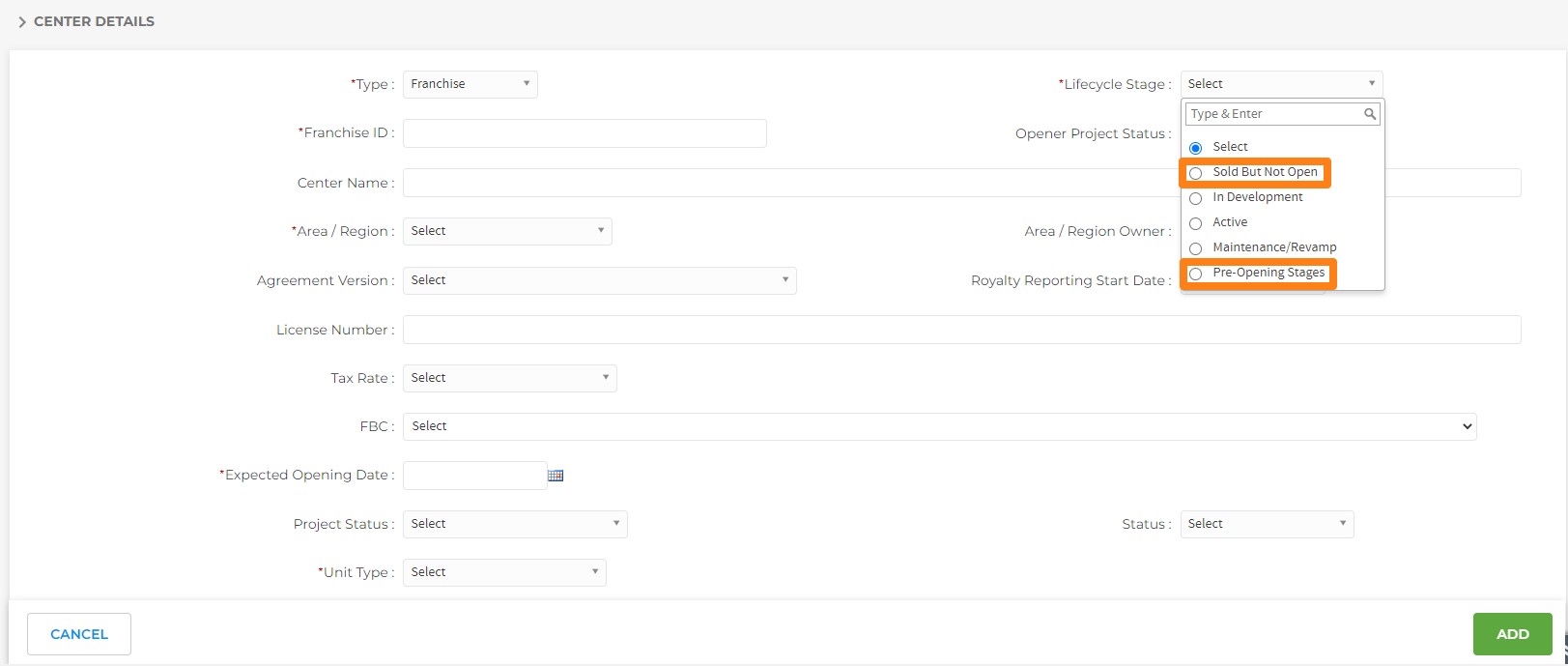 Conclusion
Having read this article, you should be able to create a custom lifecycle stage and add it to a new unit in FranConnect.