FranConnect SKY allows one to configure their Domestic and International countries. The Country list appears inside the FC system as well as web forms if the Country field is added. One may not wish to list every country and in this case, the user can hide those countries by moving them to the left under "Inactive Countries". Now the list of countries is not as long and only applicable to the countries for which you wish to configure.
In the screenshot below, we show Canada, Mexico, Puerto Rico and the USA as the Domestic. To configure your system, go to:
Admin > Configuration > Configure Countries.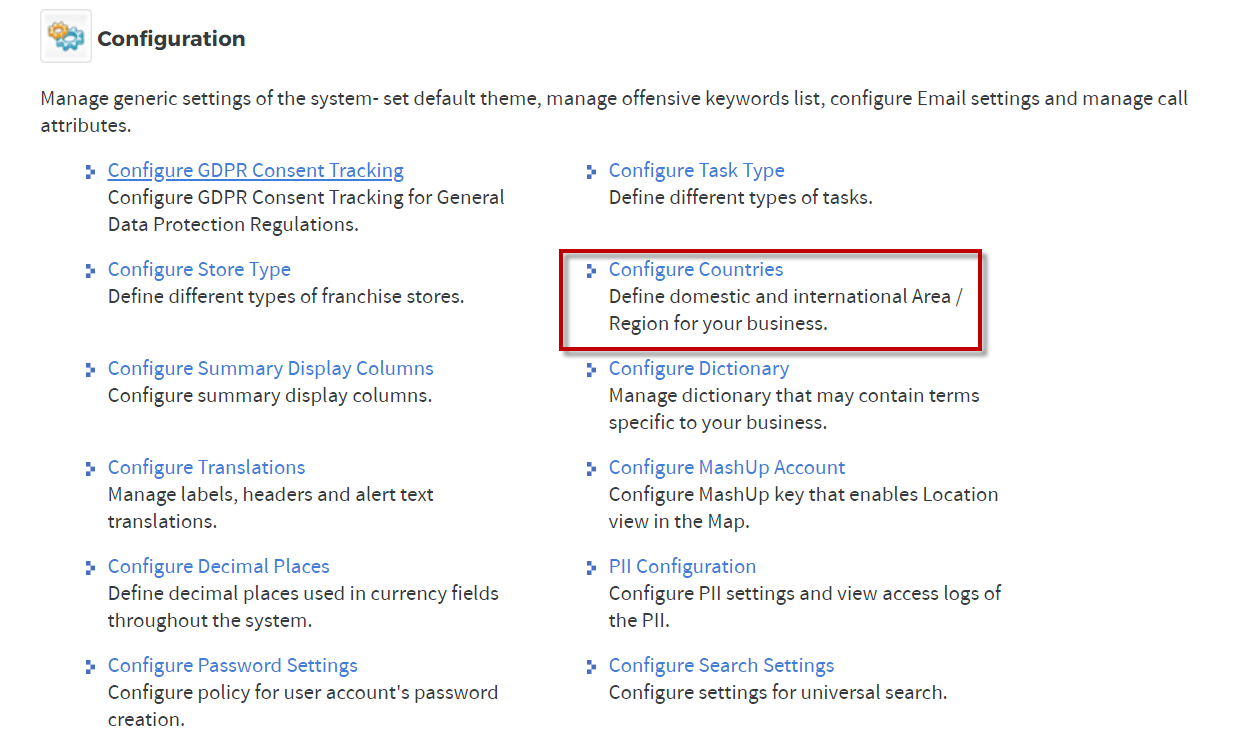 Click "Update" when done.