Click the down arrow to the right of your name.
Click Admin.
Click Franchise Location.
Select Import Franchise Locations.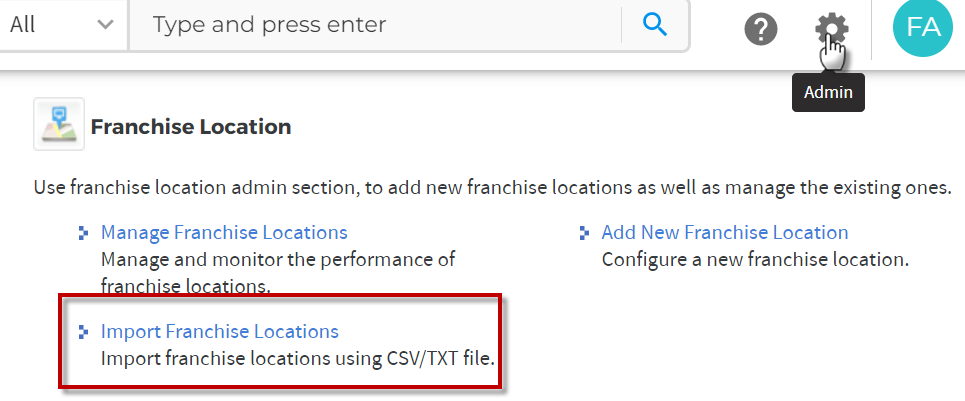 Click Download Data Sample.
Review the data sample to make sure the data you have can be easily imported.
Once you have ensured your data is good for import choose the File Format of your document.
Click Choose File.
Click Continue.
Make sure the fields listed on the left map to the corresponding items in the dropdown on the right.
Select the Default Values for Fields.

Click Continue.
Confirm the setup is correct.
Click Continue.