PII Configuration allows you to hide details in fields that contain Personally Identifiable Information like Social Security Numbers. From PII Configuration in Admin you can create a password that will show the PII details contained in a field.
To add a password for PII fields.
Under Configuration in Admin select PII Configuration.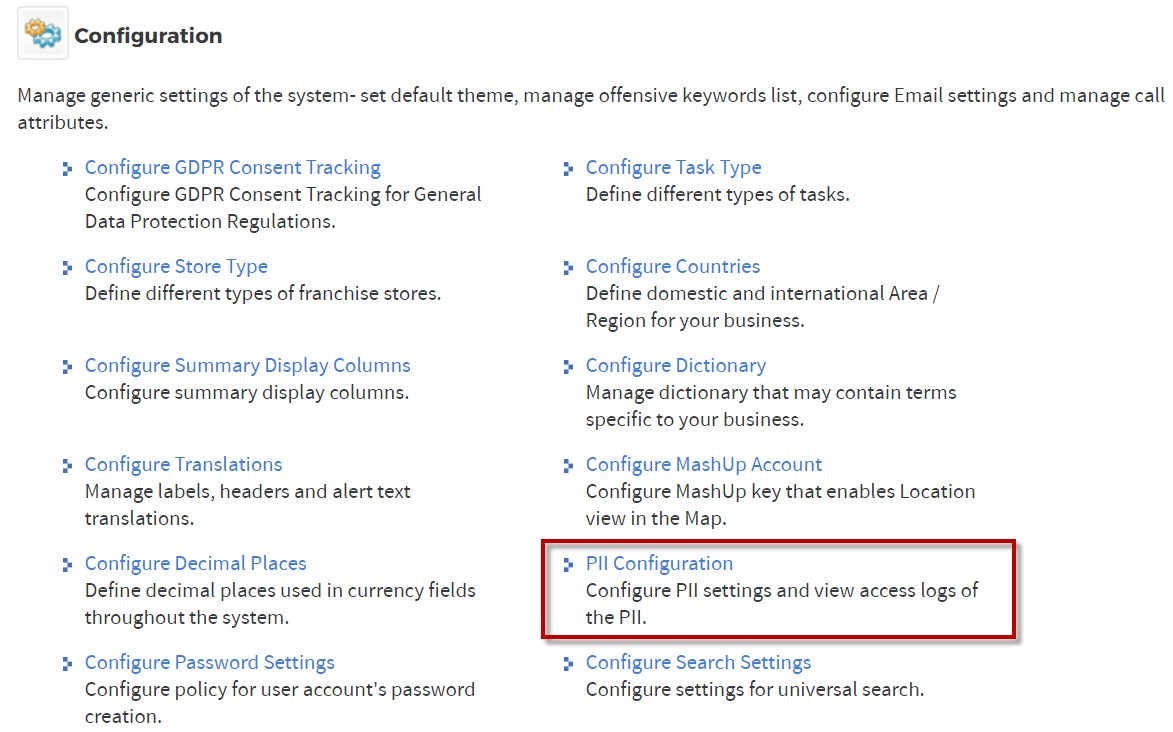 Click the Yes button to Hide Personally Identifiable Information.

Assign a password.
Click Save.
To Create PII Fields
Enabling the PII password is just the first step to ensuring PII fields are protected. Once you have enabled the password you will want to select the fields that should be protected. This can be done from the Form Generator in Sales or Information Manager.
From Admin, Under Sales or Information Manager select Manage Form Generator.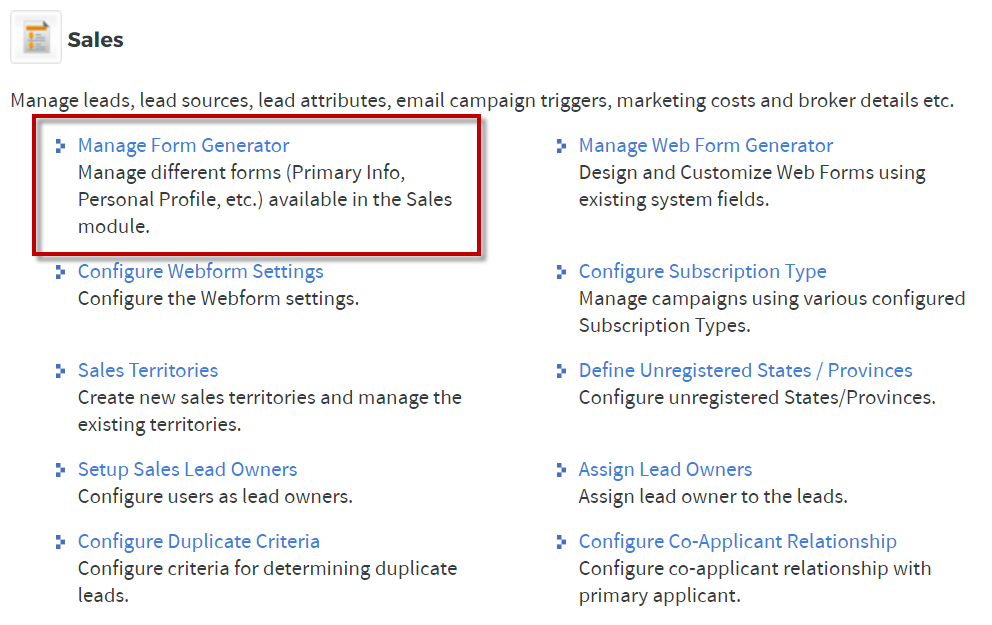 Click Continue.

Click the tab you want to update.

Click the "X" under the PII column to enable protection for that field.

To View Data PII Fields.
From the record you want to view, click on the lock icon.
Input the PII password then click Unlock.