The sales process can change many times while qualifying leads. FranConnect gives you the option to modify your sales process so that you can stay current within your system.
See below on how to change the sequence of the lead statuses:
Go to Admin > Configure Sales Process Steps > Status.

Select the Status that you would like to relocate.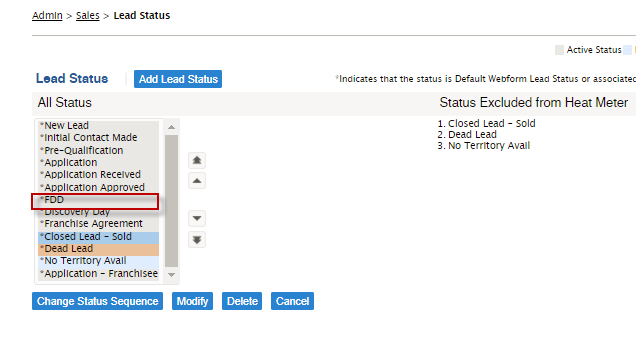 Click the Arrow to move the status to the desired spot on the list.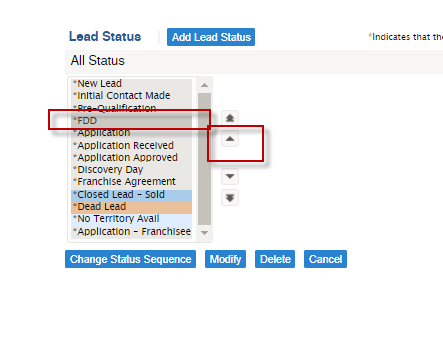 To save this change, click Change Status Sequence.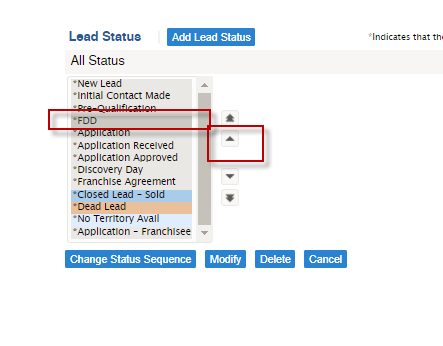 Note: These changes will now be reflected when you need to change the lead status.