A successful organization is always looking to develop business all over the country and internationally. And having an organized Calendar agenda and engaging users and employees in various activities is crucial for the success in a fast-growing competitive world.
FranConnect's Calendar in The Hub provides you the flexibility and the convenience to manage meetings, events, and tasks. Every now and then, it is helpful to create various activities through events and meet ings in a group setting. You can choose Participants accordingly for the activities.
In this guide, we will cover how to create events and meetings as groups to show selected participants' Calendar.
Start by making the changes under the appropriate modules.
From The Hub Module on the left, click on Calendar and click Create.
From Schedule click the Dropdown menu and click to create Events or Meetings.
From Schedule Scope click on the Dropdown menu, select Group.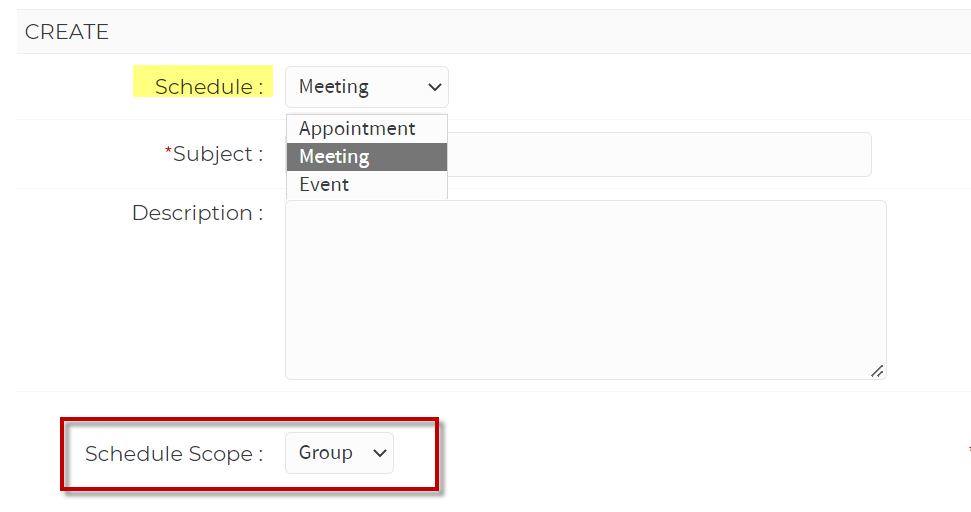 Click on Participants (blue and underlined).
Click on the drop-down menu by Select View to choose users, Groups from The Hub, and Roles in Admin for the meeting/event.
Click OK on the selected group(s) from the drop-down menu, and then click Create.