A successful franchise is always looking to expand its business, and generating leads is the key to this success. To help track top leads, FranConnect displays the 5 hottest leads right on the homepage of the Sales module. This list is generated by the lead activity throughout the system. For a more accurate reading, however, you may need to configure what is referenced.
In this guide we will cover how to use the Form Generator to create relevant fields in your Sales system.
To configure manage the fields in your system, you would do this through:
Admin > Sales > Manage Form Generator.
Note: Be sure not to get this confused with Manage Web Form Generator, as this is the option to manage the external webform, and not the fields within FranConnect itself.
The tab names listed here will reflect the tab names under the lead profile: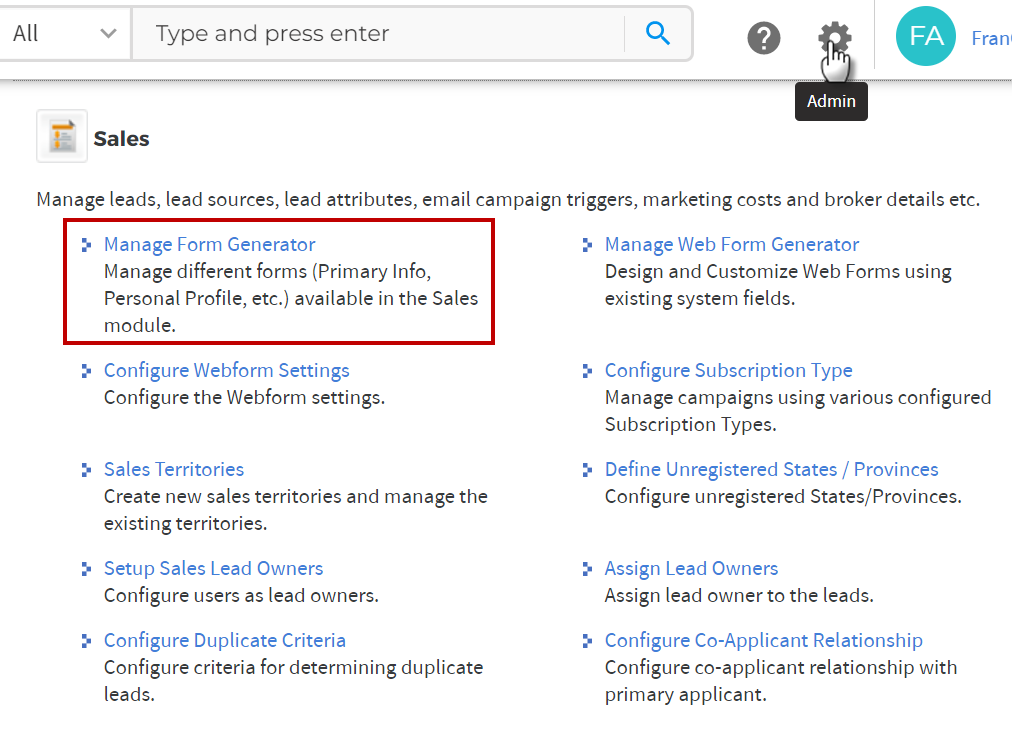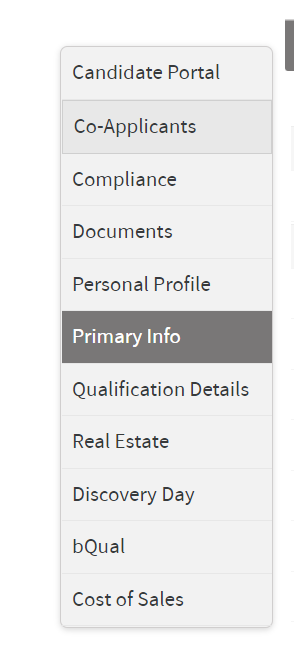 There is also the option to add a new tab, should you want to create your own from scratch: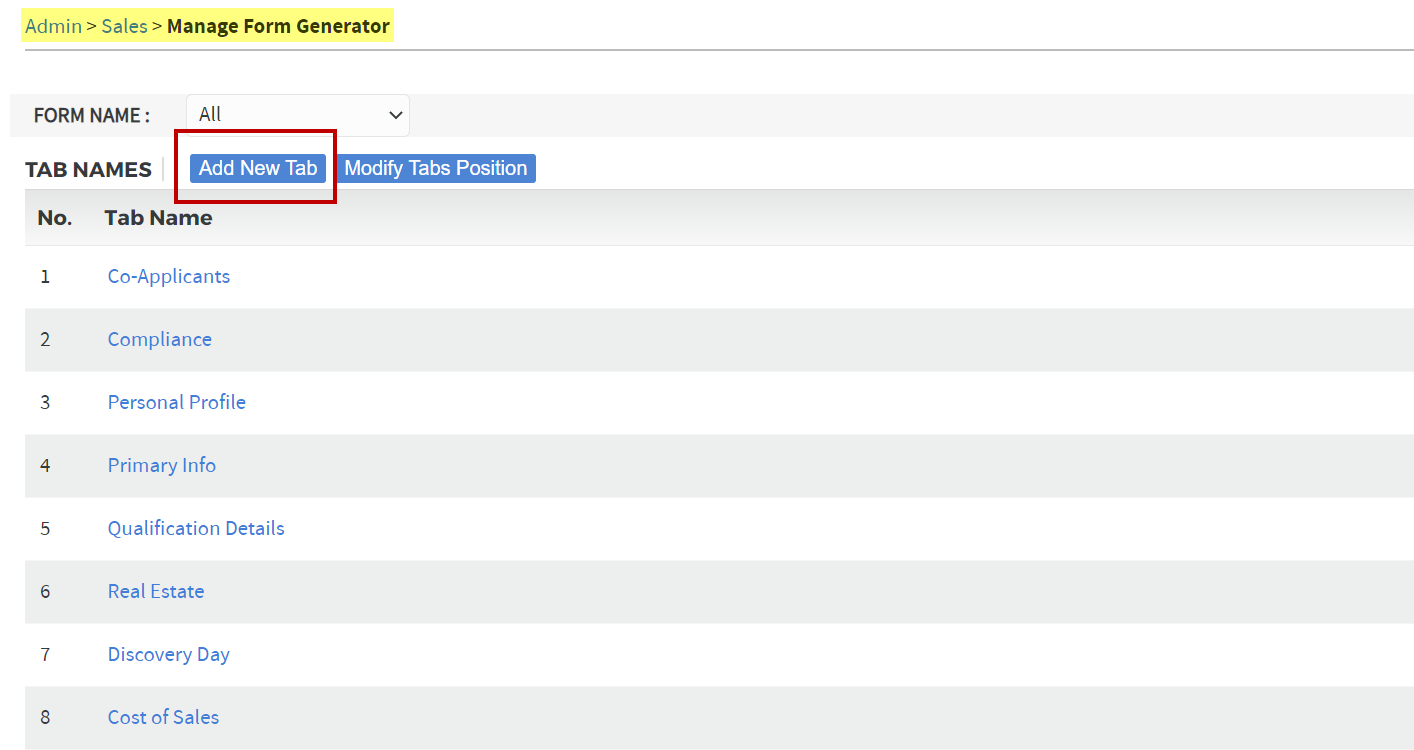 Choose the field that you want to modify, click on the Action button and click Modify.

From Personal Profile tab, we will change the First Name field to Test First Name and Save.

When you go to the Personal Profile tab, you will see that the tab name has changed.